An introduction to: Forensic Architecture. 
Forensic Architecture (FA) is a research based agency located at Goldsmith's university, London. It undertakes advanced architectural and media research on behalf on international prosecutors, human rights organisations and political and environmental justice groups. It refers to the production and presentation of architectural evidence – buildings and larger environments and their media representations.
As contemporary conflicts increasingly occur in dense urbanised areas, homes and neighbourhoods become targets. Casualties come to be in cities, buildings and the 'safety' of their own home. Nowadays, thanks to this multimedia era, urban battlegrounds are overflowing with information and data shared to social media platforms. Many violations, undertaken within cities and buildings, are now caught on camera and are made available almost instantly.  The premise of FA is that analysing IHL and HR violations must involve modelling dynamic events as they unfold in space and time and creating navigable 3D models of environments undergoing conflict, as well as the creation of filmic animations, and interactive cartographies on the urban or architectural scale.
 These techniques allow FA to create precise, convincing and accessible information that could be crucial for the pursuit of accountability. Architectural analysis is also important because it enables new insights in context of urban conflicts.
The widespread possession of cheap digital recording equipment, the development of satellite communication, the public availability of remote sensing technology and the ability to communicate and diffuse information instantaneously through the internet have made urban conflict more complex, but also generate enormous amounts of data that can be used as potential resources for monitoring. But these transformations also lead to secondary conflict about interpretation that takes place on news and social media websites. The establishment of new forums of international jurisdiction mean that also contemporary forums themselves become dense media environments. In them screen-to-screen interaction replaces face-to-face deliberation. The combined process of the urbanisation and mediatisation of war makes FA an urgent and indispensible practice for human rights investigations. FA seeks to respond to these challenges by developing new modes of media research and new modes of media presentation for urban and architectural environments.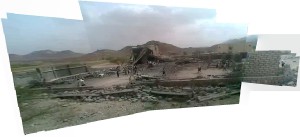 Results of day-to-day technology and modern media. 
Nowadays our lives are filled and dependent on electronic devices, and with that `I don't mean the ones that keep you breathing in the hospital. It is the smartphones, tablets, laptops, smart watches and what not that makes that we can function in modern society, because of it we can keep up with the ever-changing world on a speed that we have never seen before. Now it is a very contemporary debate if this is a positive development, many pointing out the negative. From a subjective and personal point of view I would have to place myself on that end of the spectrum as well, seeing the unfavourable short and long term effects. Finding out about FA was because of that very thought-provoking.
I will open up a research project that compares positive and negative aspects of modern media and technology use in the present-day.
I will introduce this research through a series of set examples.
Generation Selfie
First of all, a negative side to the rise of social media is the deteriorating self image and esteem of essentially Generation Z and the Millennials.  Quoting scientist Clarissa Silva:
"Social media has been linked to higher levels of loneliness, envy, anxiety, depression, narcissism and decreased social skills. As a Behavioural Scientist, I wonder what causes this paradox? The narratives we share and portray on social media are all positive and celebratory. It's a hybridized digital version of "Keeping up with the Joneses". Meaning for some, sometimes it appears everyone you know are in great relationships, taking 5-star vacations and living your dream life. However, what is shared across our social networks only broadcasts the positive aspects of our lives-the highlight reels."
The idea of saving and sharing the highlights of our lives has been a long past introduced concept, think about the photography albums your parents made of you and themselves. But in this new form of doing so, we are constantly bombarded with other's excitements and achievements in life as well. From the envy and hate- love relationships we hold with our online society grows a competition with a non-existent finish line. Seeing photos and videos of your 'friend's' beautiful holiday destinations, their new set of clothing and perfect life is just a start. The image we have our own appearance decreases drastically, not only as an indirect result of the examples shown above, but also the obsessive behaviour around beauty.
It has been part of mankind that the vision on beauty evolves over time and differs from culture to culture, but the coming of social networks has changed the game thoroughly. We can change our DNA online to look like what we see as perfect. Setting impossible goals for ourselves in real life, which makes it less interesting to 'live' there.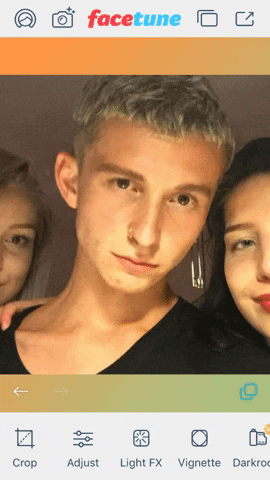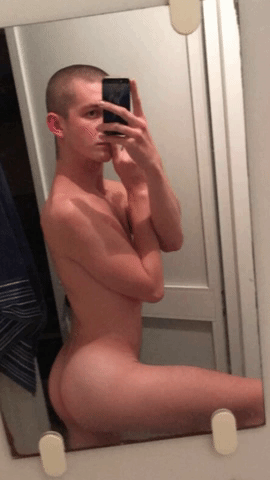 Here is a link to an ongoing social media based project using Instagram as publishing base and inspiration input.