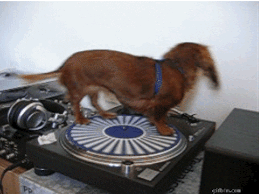 The book design has a strange appeal;
boring Facebook blue and random pages in between. Unsettling uppercase letters of split up words all over one page, very prose looking straight aligned text on the other. A woman holding a picture of another woman lying naked under a zebra. Low resolution smiley face.
Hanne Lippard graduated Rietveld as a graphic designer, but then carried her words from printed matter to sound files and live performance. 'Nuances of No' is her book, a collection of written work released in 2013. In making the book, she designs her own content, which allows her to create a similar voice to her sound work.
Visual information like spaces provoke silences in the readers head voice.
By the placement of the words on the page in relation to each other, or switching or removing letters and making slip of the tongues, she also plays with language, takes attention to sounds and stretches their meanings.
(variations)
Audio clip: Adobe Flash Player (version 9 or above) is required to play this audio clip. Download the latest version here. You also need to have JavaScript enabled in your browser.
As your eye is guided through the page, text sounds like poetry.
(every word)
Audio clip: Adobe Flash Player (version 9 or above) is required to play this audio clip. Download the latest version here. You also need to have JavaScript enabled in your browser.
The design of the word becomes the form of her voice.
In her spoken works she has a monotone, articulate, clean and soft tone which is robotic yet sounds as if it could be coming from somewhere inside your head.
This similar feeling is present in the book as well, this time through the colour of Facebook; trustworthy, artificial and sort of anonymous. Some pages in between have pixelated smiley faces and click button images taking the reader into a virtual world context, which adds to the atmosphere she creates.
(underscore)
Audio clip: Adobe Flash Player (version 9 or above) is required to play this audio clip. Download the latest version here. You also need to have JavaScript enabled in your browser.
The design of Hanna Lippard [x] serves to vocalize her written thought in 'nuances of no'; making the words surround the reader in the mind.
(echo)
Audio clip: Adobe Flash Player (version 9 or above) is required to play this audio clip. Download the latest version here. You also need to have JavaScript enabled in your browser.
One or two voices.
(goodbye)
Audio clip: Adobe Flash Player (version 9 or above) is required to play this audio clip. Download the latest version here. You also need to have JavaScript enabled in your browser.
*soundfiles are readings from the book in my voice. only (echo) is my words in my voice.
Nuances of no. /Rietveld library catalogue no : lippa 1