–
Starting with the research on architecture magazine 'Wendingen',
First I checked the context of this magazine in design history at Stedelijk.
–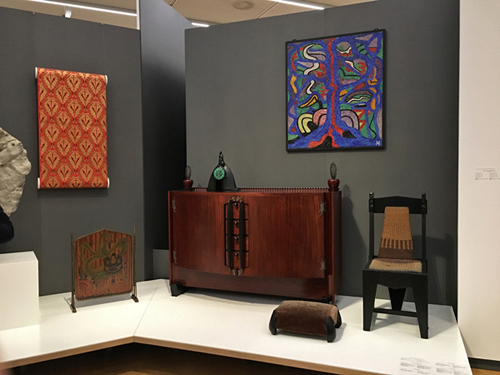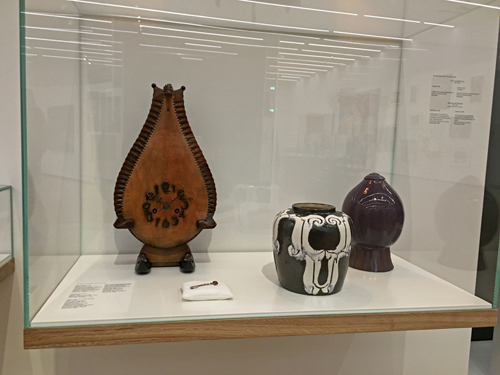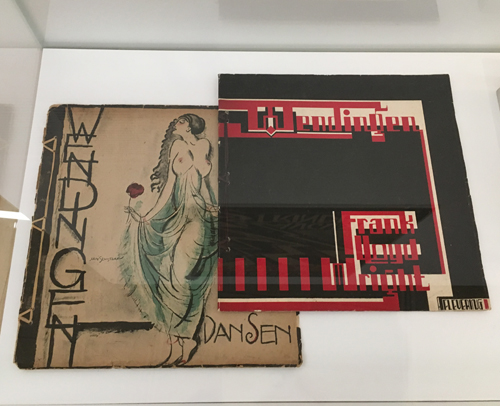 –
Among the interior objects with distinctive decoration style,
the magazine was closely reacting with similar shape, form, and motifs.
Emphasizing emotional resonance and playful imagination, several
authors in the first issue of Wendingen criticized rationalists for
overly rigid and austere rules they apply in design. Published in Amsterdam
during 1918-1932, Wendingen mainly functioned as a mouthpiece of
architectural movement 'Amsterdamse school'.
–
(Cover design by El Lissitzky / Michel de Klerk)
–
Amsterdamse school
–
'Amsterdamse school' is the design movement flourished from
1910 through 1930 in the Netherlands, with the advent of
industrialization in 19th century. It started with the aim to lift the
living condition of working class, covering from social housing complex, school,
church, bridge, monument to furniture, textile, objects. It's playful, romantic
and organic style gave rise to expressionistic architecture.
–
Het Schip
–
Het schip is one of the most iconic buildings of Amsterdamse school.
It's built as social housing complex,
currently used as museum of Amsterdamse school and residential building.
(Architect : Michel de Klerk)
–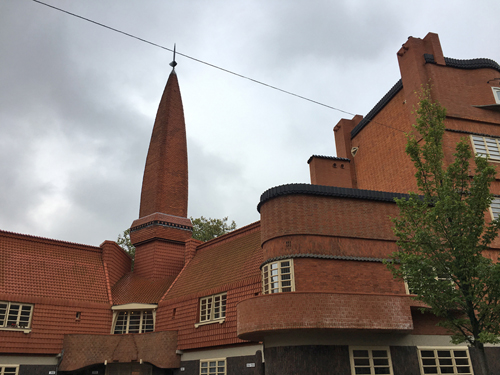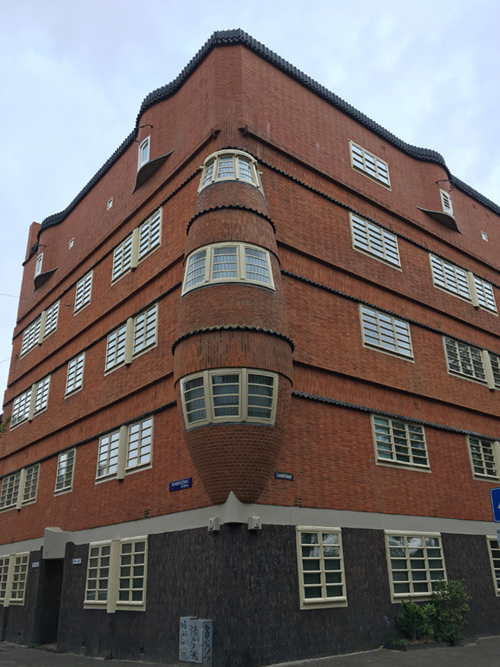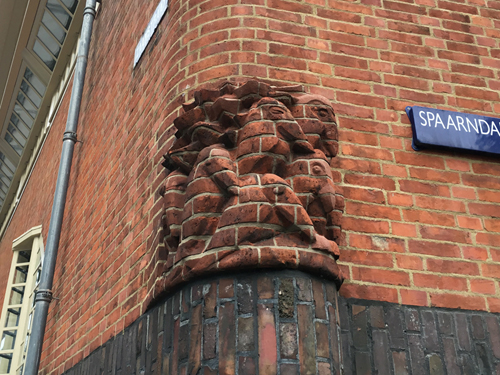 –
Museum offers overview about history of public housing history of
Amsterdam with the feature timeline and audio/visual guide.
Main focus is settled on Amsterdamse school and magazine Wendingen,
–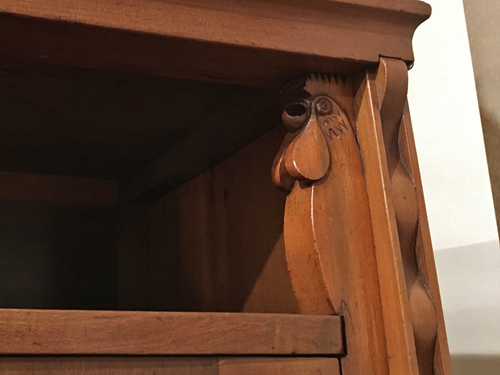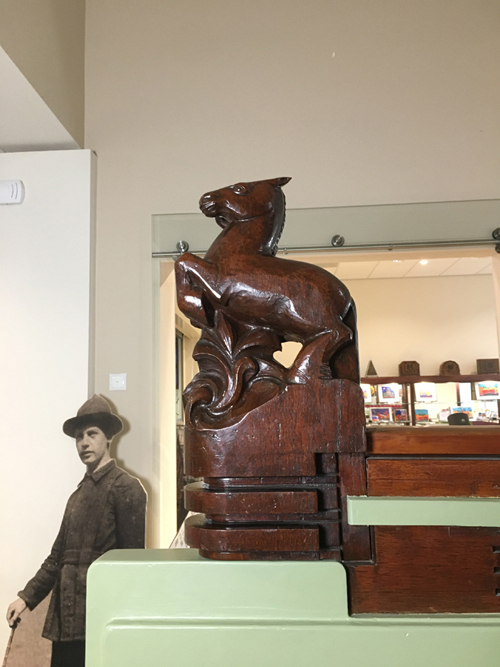 –
Amsterdamse school in Eindhoven
–
This movement was not only limited to Amsterdam.
We can also find Amsterdam School style constructions in other dutch cities.
Amid visiting Eindhoven for Dutch design week, I visited some buildings
constructed by the style of Amsterdamse school.
–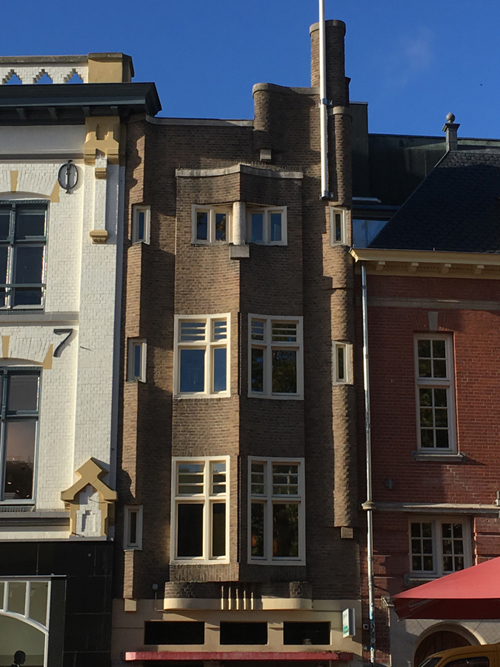 House built in 1924 after a design by F. Wolters. It is included in the
western street wall of the Markt, in the center of Eindhoven.
–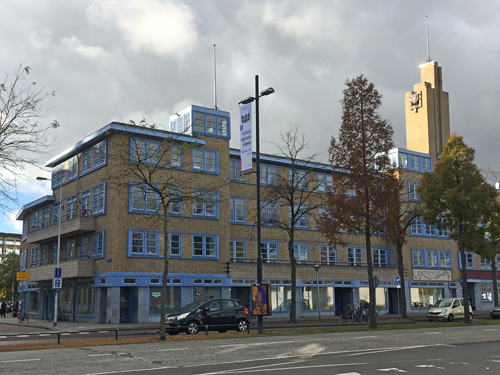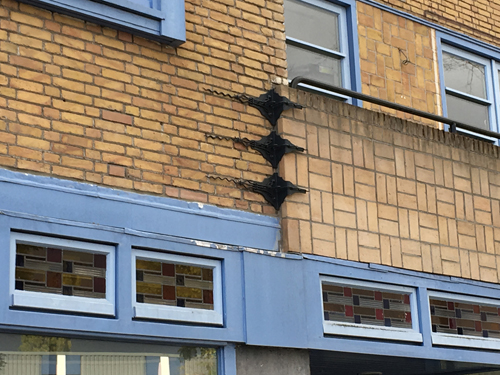 Dating from 1875, the building was originally a Van Gardinge cigar factory.
After closure of this factory in 1926, it converted into an apartment in 1927.
The only work by architect Van der Meij, One of the first dutch examples of
the reuse of industrial heritage.
–
Self-guided tour of Amsterdamse school architecture is possible
If you enter this website.
https://amsterdamse-school.nl/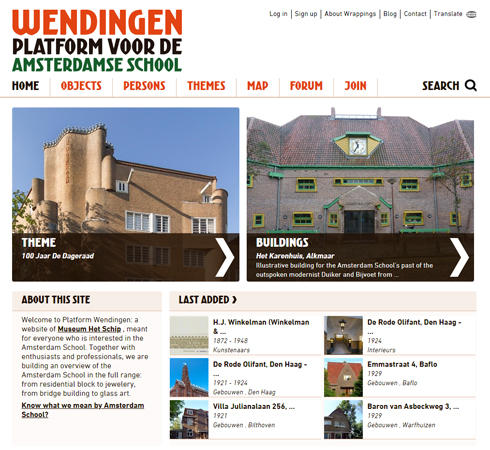 It is a website dedicated for Amsterdamse school, made and supported by
museum Het Schip. You can find digital image archive of buildings, bridges,
furniture, and artists of this movement.
I used information in this website as a foundation of my research plan.
–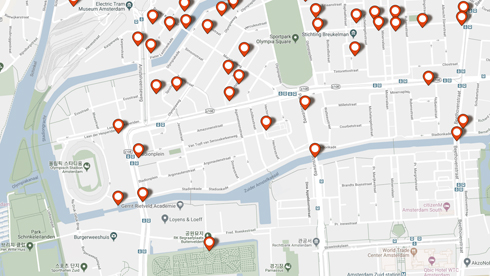 Map around Gerrit Rietveld Academie with the Amsterdamse school spots.
–
Biking or walking around the city, I occasionally found some remarkable
buildings, bridges or sculptures that drew my attention. But I used to pass over
regarding it as just nice city design of Netherlands.
After this research, the perception about the city totally turned over.
The vague interest became clear, enabling myself to respect and
understand the city I moved in.
–