What is a design icon, and how does a design become one? It is clear that the Seven Series Chair is a well known chair that you often see. It is also clear it has been a solid element in a so called good taste interior setting since it got designed in 1955. But what makes the Seven Series Chair so timeless and popular that it has stayed on the market ever since it got released?
As mentioned the Seven Series Chair got designed in 1955, three years later than its bigger brother, the Ant. Arne Jacobsen, the designer behind, was as many other designers in the 50's experimenting with different materials to get the maximum out of its potential. Especially plywood had Jacobsen's interest, and from that material he created a shaped bend shell resting on a fundament of thin steel legs. The shell chair was born.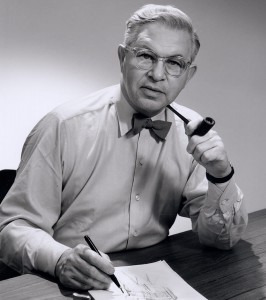 The organic simple shape of the Seven Series Chair is unique. It is easily recognisable and suitable for lots of different settings which many brands during the time have made use of in various advertising campaigns. But everything has a start, and so did the Seven Series Chair.
It all started with a scandal caused by an affair, The Profumo Affair. A young, attractive woman called Christine Keeler, who was working as a topless waitress and model, had an affair with an English politician, John Profumo. But Keller didn't only sleep with one, she had several lovers, and another of them was a Russian naval attache, Yevgeny Ivanov. When Keeler's different affairs got revealed, Profumo was forced to stand down.
Because of the cold war, there were speculations about Keeler passing state secrets to the Soviet Union, which made the scandal even more remarkable.
But how does the scandal relate to the icon status of the Seven Series Chair? In the 60's the famous photographer Lewis Morley shot a series of nudes of Christine Keeler. She was sitting the wrong way around on a Seven Series Chair. Ironically the chair used in the shooting showed not to be Arne Jacobsen's famous chair but a simple copy. However, the shoot caused a boom in the sale of the original chair.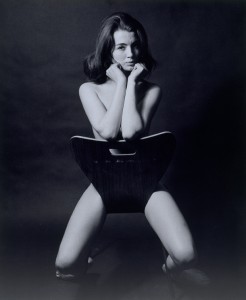 But simply because the chair got popular doesn't mean that it right away became an icon. Becoming an icon demands a timeless, futuristic design that goes well in various settings, from old farmer houses to minimal modern glass buildings. An example of a design icon is Philippe Starck's lemon squeezer, Juicy Salif. It is easily recognisable and futuristic in its shape. One can argue that the Seven Series Chair has what is needed to become an icon since it is also timeless, futuristic and classic at the same time. But the two designs don't only share the same adjectives, they are also both exhibited in the permanent design exhibition of MOMA in New York.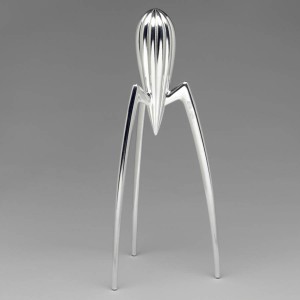 Another reason for the Seven Series Chair's icon status is that the chair is associated with not only good taste but also wealth. Since the price of the chair starts around 400 euros it isn't the cheapest chair at the market. The chair, is so to speak a symbol of good taste, wealth, and quality. It is an easy, safe choice that guarantee class and wealth.
Personally I find the Seven Series Chair interesting because of its beautiful, simple design and good quality. I believe that if you once by a good, timeless product you don't have to replace it by time. But of course it gets replaced and ends up in another setting, in another home, once in while, and that, I think, is the most interesting. You don't throw good design out, you sell it or give it away, and that means, that a chair as the Seven Series Chair can have a lot history.
Imagine a chair that started its life in an institution, then it continued its journey to a second hand shop, where a family bought it and had it for years. And then, when the son of the family moved out of home, he got it with him. Imagine how many different people who have sit on the chair. Imagine how many stories they have carried, and how many stories the chair now carries. That is true iconic design for me.