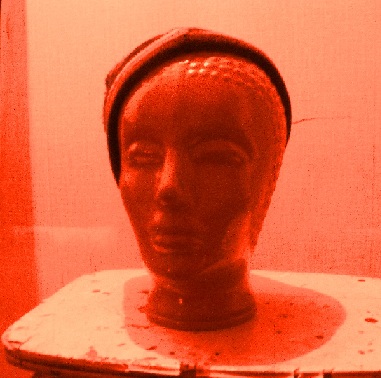 In the winter times the beanie-hat is for many people the quintessential way of sheltering their scalps from cold. However within the last decade or so, folk keen to fashion, dj-ing (and or irony) have no longer been contempt with having the beanie warm their heads and hide the sits on their foreheads, it has been been sneaked into the midst of summer, and inside our buildings. At the Rietveld Academie the beanie hat in a plethora of incarnations is used to subtly reinforce the self-image people wish to radiate. What does the way a hat look and sit on a dome say about the wearer stylistically
After working with wool and cotton hats i decided to look at the basic structure of the head ware. Examining the structure of the stitching and experimenting with taking them apart in search of new wearable structures. I started with a number of experiments involving string an different ways of wrapping them around the body
After a few tryouts i tried to work with the result image as a starting point and tried isolating the string from the rest off the image. I found that the free standing thread structure formed an interesting sculpture like picture, and decided to design my final product, around this idea.
For the final piece of garment i unraveled a headband, i choose based on its stitching and colour scheme. I used it for as headware and put together a long strip of fabric for a part covering the upper body.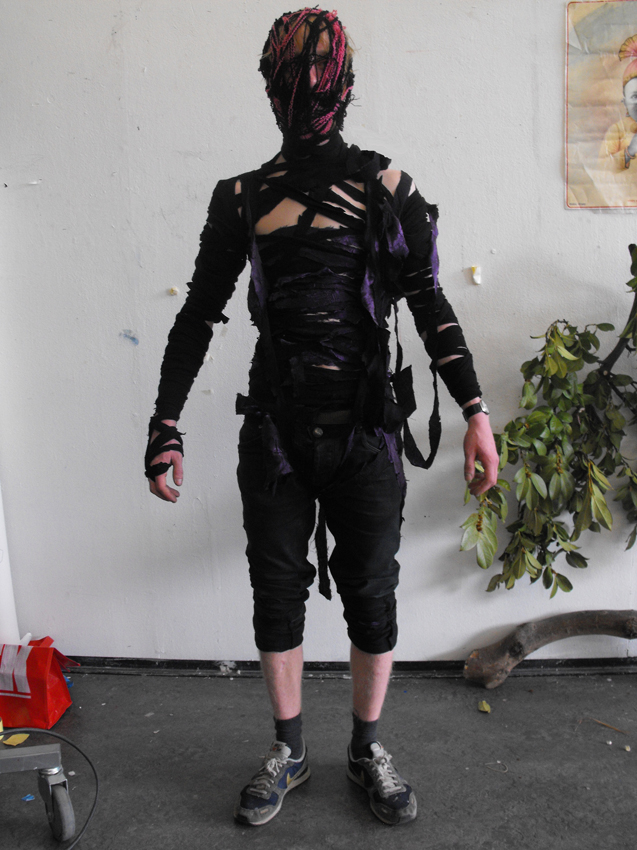 I tried to experiment with the tightness of the fabric, and the dark colours against the winter pale models skin.
Because of the loose nature of the threads and the models discomfort with wearing the finished piece wrapped too tightly, the piece did not become a true incarnation of the original idea but gained a more trashy and nineteen-eightees-future-vision-dystopia kind of look.