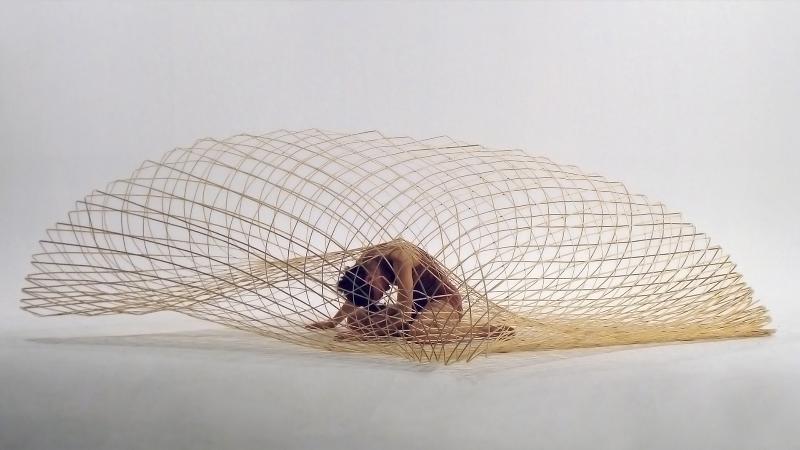 Maria Blaisse's explorations of form and matter inspire new visions of symbiosis with our surroundings.
Slow design is a continuing inspiration to the Designblog program. If you slow down and take a minute you will see that there are many entries linking it to interesting "projects" done in the past & inspiring work related to the ideas of slow design. Use the 'slowdesign', slowlab', 'slowme' tags, you can easily find them in the pink 'tag-bar'.
If you want to know what 'Slow design knowledge' is, take a look at the video and be inspired by the beautiful images and music in it 😉  Or check out their Facebook organization page [x] slowLab – A Slow Design Network /note that entries are viewable whether or not you have a Facebook account yourself.   They've recently posted there about how Maria Blaisse's explorations of form and material inspire new visions for Slow urbanism, as well as about Pia Lindman's Slow view of democracy-in-action, Kate Fletcher's recent 'Local Wisdom' event in NYC, and how YOU can be part of designing the first Slow Design Reader.  Take a look. let them know what you think, and share the link with others!
post suggested by Elisa van Joolen