please device-zoom in order to simulate




the viewing experience of a shrunken person :


Humans have been evolving, growing ever larger with no popular trends in the reverse. This movement is fueled by vast amounts of resources that the human being demands as it grows – things like energy, space, dairy and other consumer goods. In turn immense cost s are inflicted on the environment and fellow human beings, to get such produce on the shelves. This inherited idea that being taller is generally better is widespread in many societies and those in power tends to be taller than average as well.
Going against this widely held belief in the preferability of more height, Arne Hendriks proposes an reverse trend – to shrink. The Incredible Shrinking Man had, for the past eight years been proposing alternative possibilities diligently curated from all over the world and many specializations. The ultimate "theoretical" goal is to shrink the human average height to 50 centimeters, and greatly reduce the material demands that society consume. The endless litany of social observances and projects featured there offers wondrous though perhaps hard to implement promises to redesign human beings.

This is a good opportunity to examine the role of a change maker – if it is indeed possible, and if so how can anyone bring about such a leviathan and un-instinctive changes to the world. Perhaps someone have a brilliant idea, but how then should they show and communicateit to the rest of the world. With this project, Hendriks chose to continue contributing to the development and contribution of this project for the past eight years. Through this sustained timeline, examples have emerged across time, culture and region to show that this thought has perhaps been something lurking in the back of our mind. From this unique body of research Hendriks, often referred to as an artist establish short term, pop up studios in art establishments such as Stroom Den Haag and Museum Boijmans van Beuningen and 'invite' visitor to fish through the considerable body of research including a wall of postcards each illustrating a small info.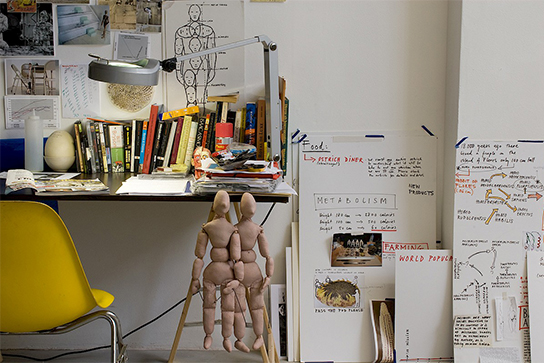 There seems to be no apparent connection from the project's base in such white cube spaces to major established institutions, namely the government and commercial entities so one wonders how far can this idea go? However upon a closer look in the project's heaps of documents lead to references to the real world abounds, with a prominent example of the Thai government's policy to encourage the consumption of milk through its multi-state collaboration, the The Thai Danish dairy company. The government's policy aimed for project growth of its younglings of 6cm for male, and a rather lesser 2cm extra for females.