The tailor L-square ruler is only a tool, its design is completely determined by its use. No colors. No plastic. No juts. No fuss.
I got the advice to choose another object and instead use the ruler to make the product.
Thought of making frames and bracelets, of cups and calendars, but none of them could exist in a 90° shape without being a concept or contain a story.
So, what object can have the same language as this ruler?
It appeared to be as simple.
A table out of metal, no fuss. Constructed according to the same minimal rules as the ruler.
One material. Straight shape.
And measurements.
There is exactly enough room to eat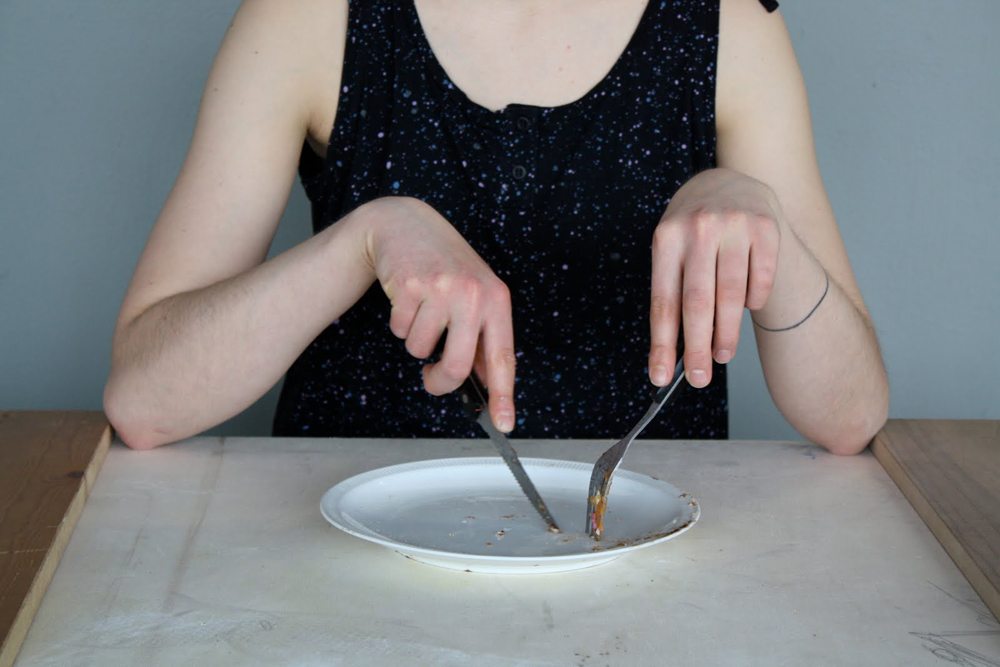 (if you're small).