In this essay I will explore neutrality. I started from the work of Swiss designers Müller + Hess called The Impossibility of Neutrality. The work was commission by the British magazine Eye. It is an attempt to create an alphabet consisting of imagery instead of typography. Each letter in the alphabet has been replaced by multiple images. They chose multiple images because different people have different perceptions of what an image could represent. So to make this more precise, the viewer can look at multiple images to understand which letter the sender is trying to convey. The work deals with typography, text and photography, and how it is impossible to be neutral in imagery.
From this work I went onward to the Photographic Dictionary by Lindley Warren. The Photographic Dictionary is a website with photographs representing words. Each word in the dictionary is represented by a photograph. The word that is represented by the photograph below is the word embrace. What happens in this work, just as in Müller + Hess's work, is that the impossibility of neutrality becomes very apparent. In every image there are many messages that the viewer can read into, and every image can be interpreted in many different ways. An image can not show something neutral, as text can. Or can it?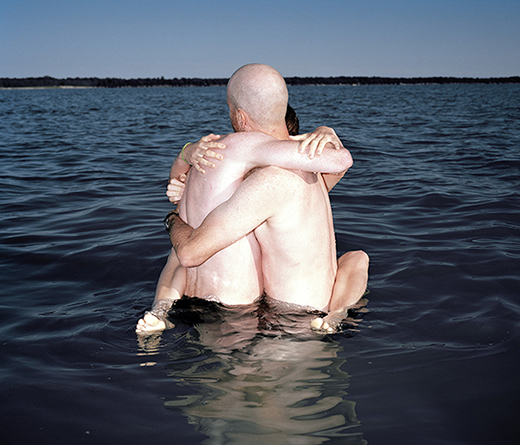 Stock photography is often used as an image that can just be interpreted in one way. The user searches for a word or a phrase, and the matching photograph appears. Does this mean that the image is neutral? Before looking into that we have to look into what neutrality is. "Neutrality is the tendency not to side in a conflict (physical or ideological), which may not suggest neutral parties do not have a side or are not a side themselves." I could write a very long paper on this, but this is not the context for this so I will try to make this short.
Images showing people can hardly be neutral I think. Most of them show an accepted norm for the human being which they send as a message. But let's take something else as an example. Let's take this image of U.S. dollar bills. I believe it is more or less neutral. It portrays the dollar bills as they are, no more and no less. I feel it is not carrying any messages more than the concept of U.S. dollar bills. But then again the concept of U.S. dollar bills holds a lot of messages in itself, within everything from geography to economy and politics. And also, the bills are stacked irregularly and have creases on them, which makes me think of money that is earned in illegal ways, passed on in duffel bags.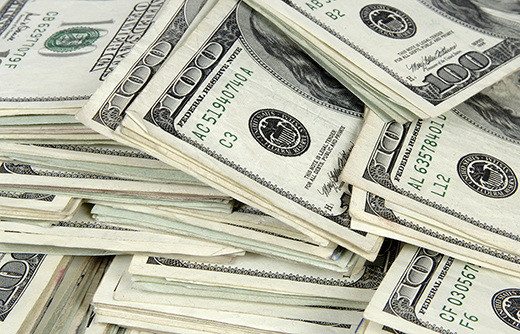 I believe the saying "A picture says a thousand words" fits very well in this discussion. The saying refers to that a picture can convey a lot more complex ideas than a word can. I believe this saying states that a picture can not be neutral. Because if it could be neutral it would just say one, or maybe a couple of words. And the fact that we are able to find different messages and meanings in this picture of the dollar bills show that it can not be neutral. And if the bills would have no marks and stacked in a perfect order, then the assumptions and the messages we are able to read into the image would still be there, just that they would be other messages and meanings.
The famous phrase "The medium is the message" by Marshall McLuhan could maybe also have a place in this discussion. But then saying that no medium could be neutral because every medium tells a different message. I think that "the medium is the message", as well as that "a picture says a thousand words" are true. By using a medium you tell one story, and then the content of the medium tells another story.
My conclusion in this essay is that it is impossible to be neutral. Maybe even in any aspect of life. I also believe it is a bit funny that Müller + Hess are Swiss. I wonder if any of their government officials read that issue of Eye.