Although being already more then few times now at the Stedeljk museum, it's always pleasant be here,  environment, the architecture itself and the natural light that create a charming atmosphere all around.We moving towards the so called BASE 1 to see the new permanent installation of iconic works from the collection of the Stedelijk Museum. It occupies the entire new wing of the museum and features a selection of around 700 pieces grouped around historic movements, social themes, and influential artists.
After I've made aware about that what I am going to see is going to be like this for the next 10 years, I approached my visiting focusing my attention mostly on the division of the space and the solution founded to display the artworks.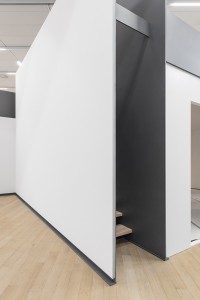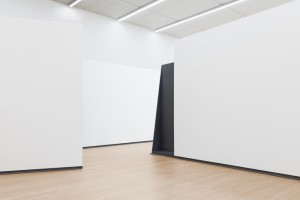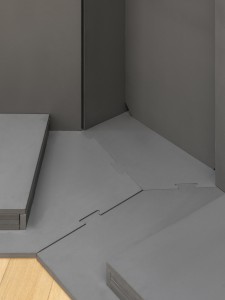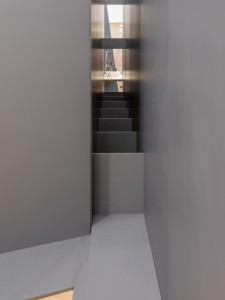 The space allow visitors to experience the collection through an open-ended route.The chronology can be followed on the perimeter, while freestanding walls in the middle create separate sectors highlighting groups of artworks that represent a specific theme or aspect of the collection.
I have this constantly feelings of jumping between a sort of labyrinth in which I can keep choosing different directions but as soon as I taken one, those vertical high walls create a dynamic and cozy environment, almost like little galleries inside a enormous place.
The layout display  the collection as a network of relations rather than a presentation of individual artworks. All the artworks do not loose their independence even tough, there are chairs and carpets hanging at the walls, and the displaying of some works are not as we are used to see.
I am  wondering about how they bring inside here this massive standing steel walls? And how they organized  works in different areas of the collection…
I'll try figure all this out a little bit more
stay tuned…