Color combination is one of the strongest parameter of the way people dress.
But at the Rietveld, people also combine colors in their hair.
I've been around the school and found all different kind of combination, from black&white, green, pink, blue, etc.
And I was wondering to what extent does it change the perception you have of a person. There are some people that I've always seen with bi-coloured hair, then to me it is a normal thing to see them like this.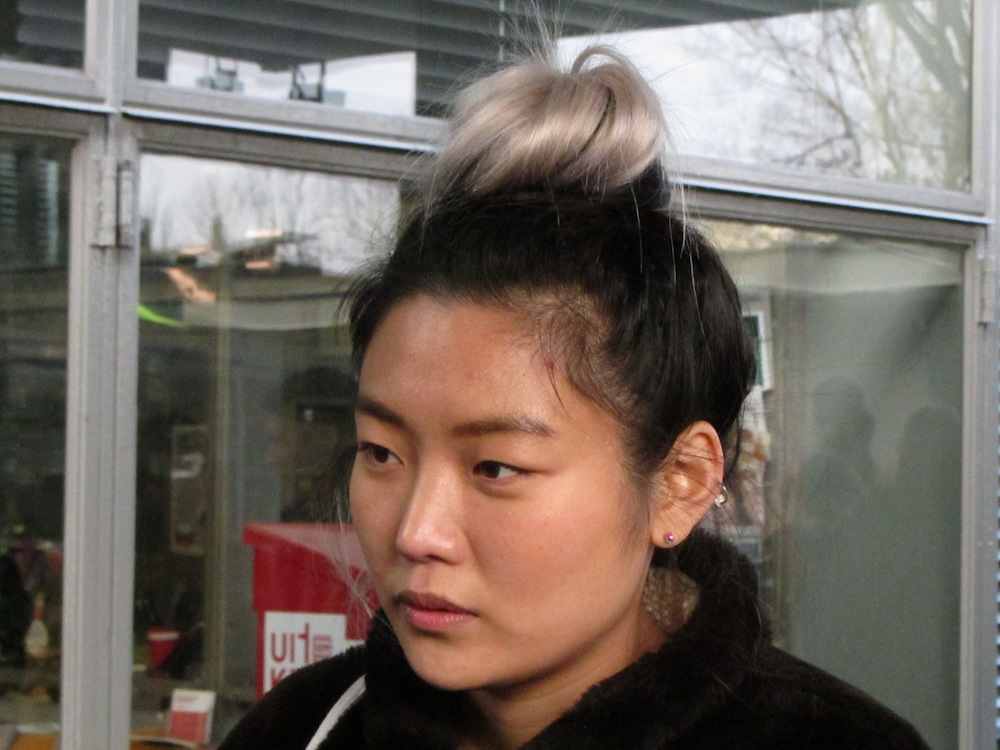 Therefore, when we had to make an outfit for a model, I went a bit further to transform the color combination into positive/negative, to create a non-existing part on the outfit, rather than adding an extra layer to the existing material.
I've chosen a regular black hoodie, where I've removed part of it, to create a clothe/non clothe combination.
I've used one of the girl I've photographed for my research, so it would combine the hair and the outfit.
I've also played with the hood, so you can cover your head completely or partially.
This is the result :