What can you do for the world?
A man who had already been expelled from Harvard twice, a man who had taken his own company into bankruptcy and suffered from alcohol abuse due to remorse for his daughter's death from childhood paralysis. And it even goes so far as to think of jumping into the icy waters of Lake Michigan.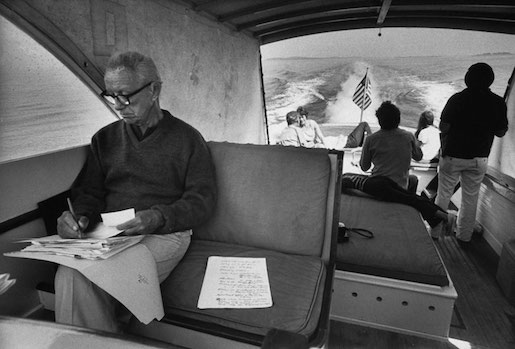 At this point the reader must already be asking himself, "Should I really know this man?" My answer is yes, because this man decided to make an experiment that consisted in finding the answer to the following question, in his words:
"To discover how much a miserable and unknown individual with a dependant wife and a new born child can do for the benefit of all mankind."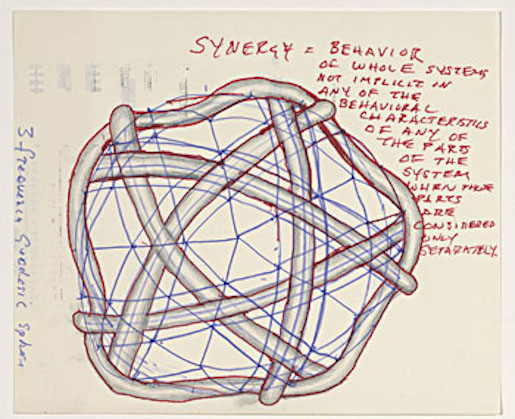 Synergy – one of the key words to understand the world in which Fuller lived. It describes the unexpected effects that arise within a system that could not be predicted by the individual analysis of its parts. From the synergy comes the holistic vision that guides much of Fuller's ideas.
The conception of the planet as a regenerative system where each organism being guided by its instincts of survival also ends up playing a secondary role that helps to balance the planet as a whole. As, for example, a bee that in obtaining the nectar for its survival ends up helping in the reproduction of the plants through the pollination.
According to Fuller, the alienation of man from nature in migration to large urban centers has caused mankind to lose this notion of how nature works globally and to consume resources in an irrational and unsustainable way because of its ceaseless pursuit for money.
However, Fuller believed that the technology and resources that mankind already has is sufficient to supply it with food, home and transportation. However, he believed that this revolution should not come by the control of people's thinking through speeches or violent revolutions, as did and presently do many heads of state, but by a design revolution.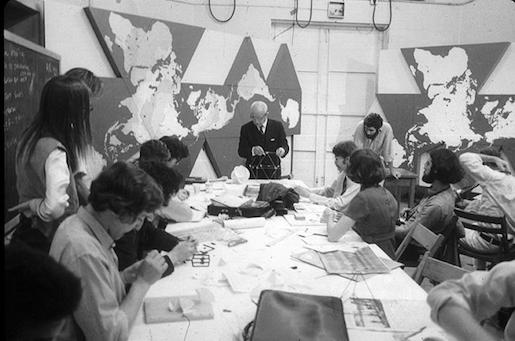 Such a revolution consisted in proposing practical and sustainable solutions as alternatives to the problems of humanity, which would make the population's adherence to a sustainable way of life much faster. Since this solution does not disprove the educational effects of people's awareness, Bucky came up with a game called World Game to educate people about this holistic view of resource use.
"Make the world work for 100% of humanity, by spontaneous collaboration, without ecological damage and without harming anyone."
Buckminster Fuller's inventions were called artifacts, all built on the idea of doing more and more with less and less, using maximum efficiency by using resources and technology to build sustainable solutions.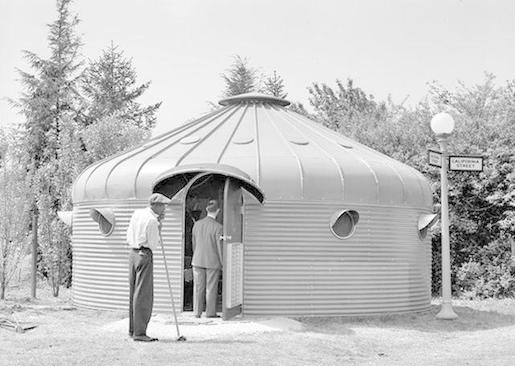 I think his project ''dymaxion house'' relates to this story. It is designed in the late 1920's but not actually built until 1945, the Dymaxion House was Fuller's solution to the need for a mass-produced, affordable, easily transportable and environmentally efficient house. What fascinates me is that the whole construction is build around one central extremely strong mast, it has the same kind of idea as an umbrella.
The house was even self-sufficient, heated and cooled by natural means, that made its own power, was earthquake and storm-proof, and made of permanent, engineered materials that required no periodic painting, reroofing, or other maintenance. You could easily change the floor plan as required – squeezing the bedrooms to make the living room bigger for a party, for instance.
The round shape of the building minimized heat loss and the amount of materials needed, while bestowing the strength to successfully fend off a 1964 tornado that missed by only a few hundred yards. And the Dymaxion only weighs about 3000 pounds versus the 150 tons of an average home!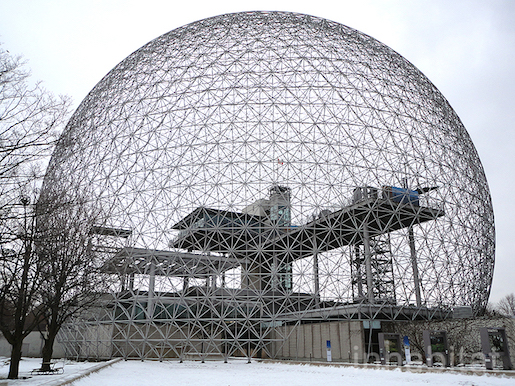 From this project we can move on to his next building project what became his lifework;
The geodesic dome.
The geodesic domes were responsible for making Fuller world famous. They are extremely lightweight structures, however quite resistant because of their ability to distribute the stresses applied at one point throughout the structure. As the geodesic domes have a spherical shape, this construction has a high volume per surface ratio, which results in a lower consumption of materials and less heat exchange with the environment, resulting in savings in air conditioning costs.
The part what interested me the most was the difference between the dome and his other project, the dymaxion house. This building is standing because of one mast, and the dome has none, it is standing because of the smart construction. So actually it is in that sense the opposite of each other.
These projects were based on what Fuller called the Science of Comprehensive and Anticipatory Design, which was characterized by thinking holistically, anticipating problems, proposing a solution through prototypes, and testing it scientifically while the whole process is documented.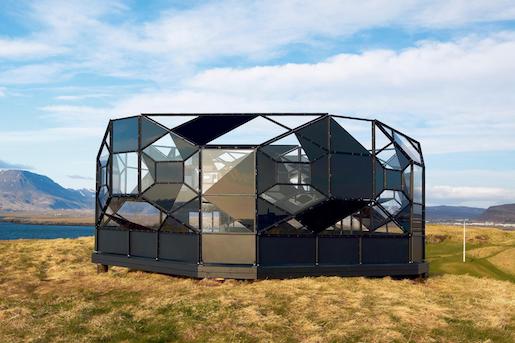 Fuller's elegant geometries, pioneering principles, and holistic thinking have left their mark on contemporary architecture. In the field of art, he has probably left his deepest mark on the work of Olafur Eliasson, partly due to a personal connection. One of the key staff members in Eliasson's laboratory-like Berlin studio is Einar Thorsteinn. The Icelandic architect not only worked closely with Frei Otto, the creator of the suspended roof constructions for the Olympia grounds in Munich, but also with Fuller himself.
You can definitely see the similarity in the base of this stadium. I have been here myself in 2009, and i was really impressed by the design, for me at that moment it felt really modern and futuristic and I was surprised that this stadium was build in 1972.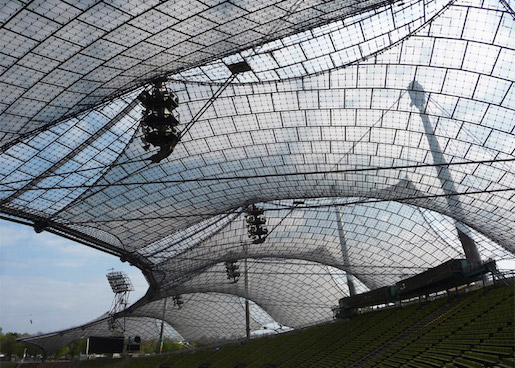 Fuller left a great number of contributions and ideas in the most diverse areas such as engineering, architecture and education, serving as inspiration for several alternative movements and communities. His thoughts in favor of a collaborative, sustainability-focused world are increasingly present and more discussed.