The Casio F-91w is a watch that intrigued me in the first place because of his simple structure. It's not heavy, easy to wear and no unnecessary elements. The watch explains itself. With this I mean that the shape shows the function, which is something many designers don't do anymore these days. Other aspects that I like are the geometric shapes, colours and the simplicity of the sound and buttons.
The longer you look at the watch, the more you will find out that the square with cut edges is repeated many times in different ways like a form stretched to the edges at the end of the watch. The designer did not only repeat this square, he also repeated other elements like lines and typography.
Since this watch turned out for me to be mainly about repetition. I chose to use this aspect in my next design, which turned out to be a bridge for bycicles.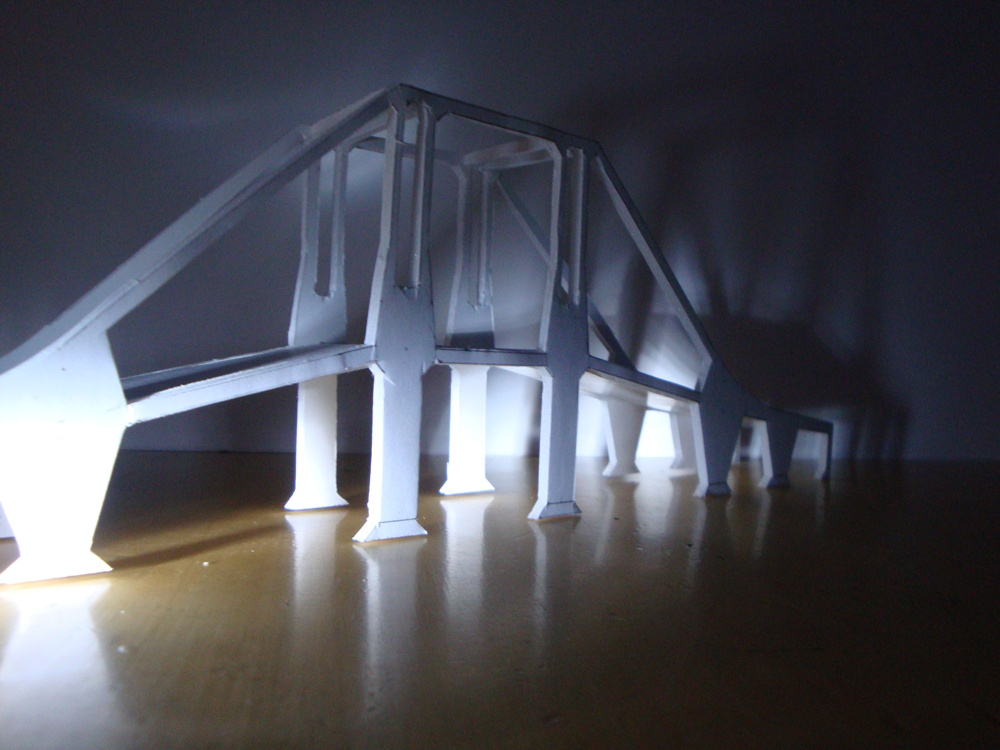 In the technical drawing you can see more clearly how I repeated the geometric forms as much as possible. For the bridge I also chose to use the form of the bracelet from thick to thin into the pilars of the upper-middle side of the bridge.