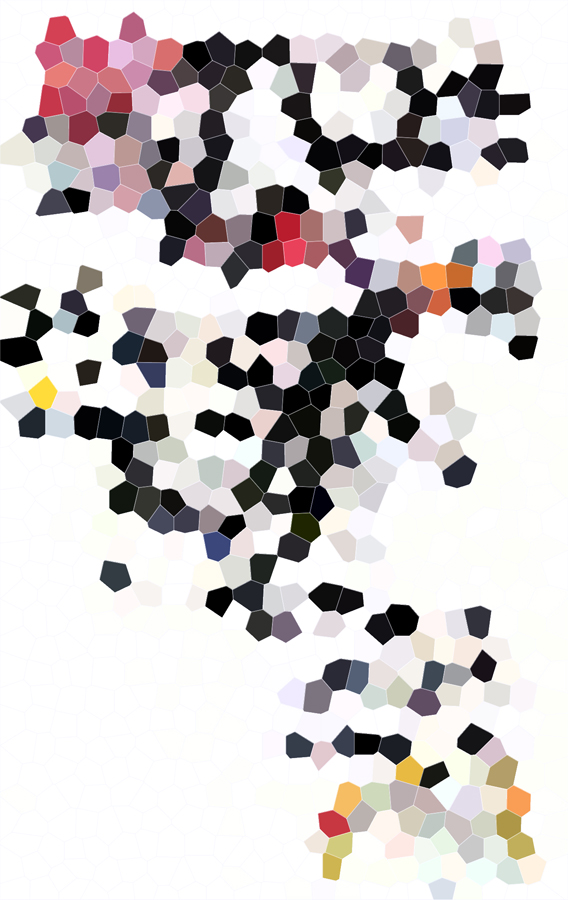 After a few days scanning through the book Radical Modernism
you start feeling a bit dizzy
from all the different theories within the development of design.
You head begins to feel swollen from all these different words and their definitions.
Paradigmatic, postnuclearism, electisism. All refering to the atitude and the meaning
that designing absorbs from.
But it all seems to lead to one specific word: Juxtaposition.
It triggers a linguistic imagination, a word scramble. Playfully putting things in the
wrong order
just to see if it can be better understood.
Drives you to imagine things such as twisted dictionaries, chaotic and senseless.
A whole other reality and a whole other perspective for the spectators
that are looking upon it.
Is juxtaposition the word that concludes the role of deisgners entering the 21th century?
Thus the solution lays in taking twist and turns until it's completely unrational.
Is that
the only
way we can
"rationalize"
all these enigmatic theories.
And if so,
Let's juxtapose ourselves in the flaws that embraced our creation.
A mental furniture in the waiting room of life perhaps?
Illustrating messages that aren't it's original meaning.
Collecting peoples confused gazes on what seems to be our contradictory selves.
Instead they will have to cope.
They will have to stand right beside what seems to drag them in confusion and frustration.
While thinking on how we use opposites to explain ourselves.
I wrap myself in this beautiful idea of being things that
can only be seen with eyes closed.
Feeling with just the mere idea of beauty.
My mind drifts in different directions.
I see myself becoming displaced messages to the universe.
Compelled by its matter.
So lets design a reason for our contradictions.
Let's yield to the aesthetic need of expression.
Let's design a symbol of the beauty our flaws reflect on while
we aren't starring or paying attention.
Rietveld>lib>cat.no: 772.9