Nowadays it seems we don't have anything to hide anymore; we all happily share our personal info on Facebook, MySpace and Hyves. You hardly realize that the government is watching your every 'digital' move; internet and email, through bank cards, through your cellphone, even your bonus card at the Albert Heijn supermarket is being traced.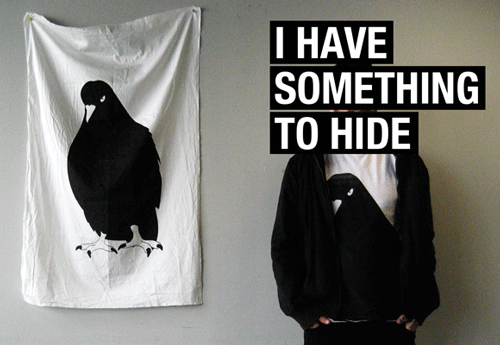 With that in mind, 12 students from the design department of the Sandberg Institute came up with the idea of using an ancient way of communicating; via Pigeon Post. For several months the students trained their very own group of pigeons in order for them to exchange messages about their privacy project. Sara Kolster, one of the students, says that the group has had the idea of doing something with the privacy issue for some time. But when the VPRO (a dutch broadcasting organization) and Holland Doc approached them to participate in their Privacy Project, they really started brainstorming. 'Almost everything can be traced, even letters. In the 1st and 2nd World War, pigeon post was actually used quite a lot; it is untraceable and pigeons are everywhere'. The project continued during ExperimentaDesign Amsterdam 2008 on the roof of the Post-CS building, where the pigeon house was used at night as a projection screen for showing films and documentaries on privacy issues.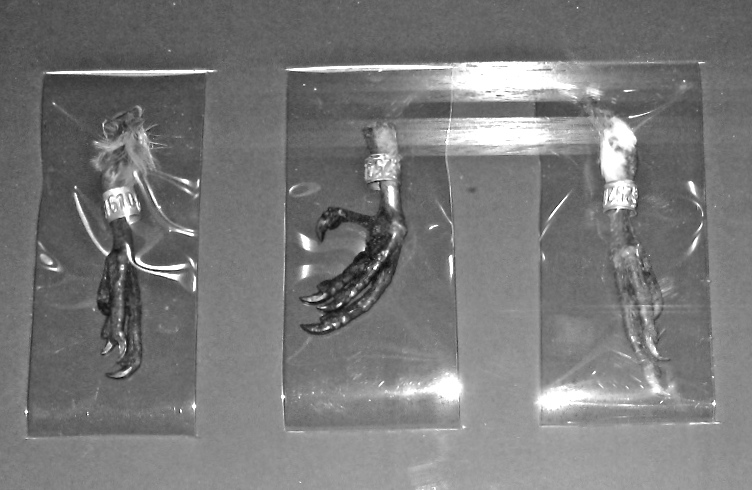 Because of the fact that I didn't get to see the event on the Post-CS Building, I decided to experience the idea of 'Hiding from the government' for myself. One week; my phone, internet, cards and bank cards in exchange for mail, as in letters. On a Sunday, at twelve AM I switched off my phone; peace and quiet. Monday I wrote three letters, if I want to meet friends I'd have to do that a few days in advance. I found out hand writing a letter takes a lot of time, as well as looking for my brother whom I was going to meet, but where and when exactly was that?
Tuesday I received my first answer by mail and Wednesday only got more exciting when I found three letters in my mailbox! But time is suddenly crucial if you want to get your answer out on time, since the postbox deadline is six o'clock. Thursday three letters again, including one of my grandfather, who had post pigeons back in 1936; 'They used to shit all over the next-door-neighbor's laundry and another man who had post pigeons too, used to throw rocks at my beautiful birds. People who have post pigeons are maniacs!'
Friday; a friend from another city just stopped by my house to drop off her letter she meant to send. We couldn't hang out because I was just leaving to go to her city, where I got lost and accidently ended up at her address, where I'd never been but knew from the letter I sent her. What are the odds. Saturday, the last day of my experiment; I had already been tempted at the library and my working place to check my e-mail, but I pulled through and had been invisible for one week!
The Sandberg students definitely made their statement, even though the event was more of a metaphor, It makes you think and even want to experience the experiment for yourself. But after all, it is an event and not a way to live. It is understandable that in busy times we don't mind sacrificing a little privacy in order to speed things up. That's why afterwards the students of the Sandberg Institute don't really feel the urge to keep using this dated method of communicating as long as their personal data whilst using technology is not being abused.
The students are still busy editing a documentary which will be shown on the Holland Doc website and in the meantime the retired pigeons are returned to the Dutch Pigeon Post Organization.
posting by Jesse Muller