No better way to welcome the students back on the academy after their X-mass holidays. With the end-years fireworks still in mind our color circles accentuated the snowy white carpet of this wintery month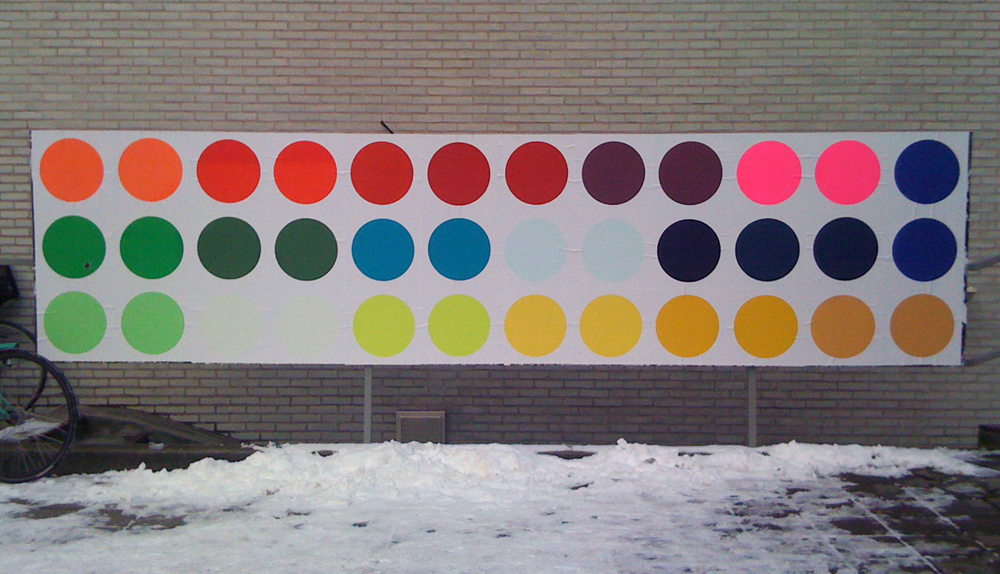 Thanks to the excellent cooperation of the Silkscreen department, printing and routinely sticking the posters to the billboard, so we could enjoy the colorful results of one of the Foundation year's student latest projects.
These circles were part of a project initiated bij Henk Groenendijk and Matthias Kreuzer as a cooperation between the Design and Design Research classes.
An amount of randomly selected color-sytems were distributed among the student after which they researched substantive backgrounds and the possibilities to base a work on that. The objectivity of science (subjective as the sometimes seemed) was used as an impartial starting point. Parallel to that process a color was determined representing the project or an element of the research. This monochrome color was printed in small print run using silkscreen printing technique. Interaction between research and the creative process is documented on Designblog under the "On-Colour-Project" project
For the Open-Day Hansje van Ooijen (chair) composed here own subjective variant, as a backdrop for the Foundation Year's Open-Day meeting place.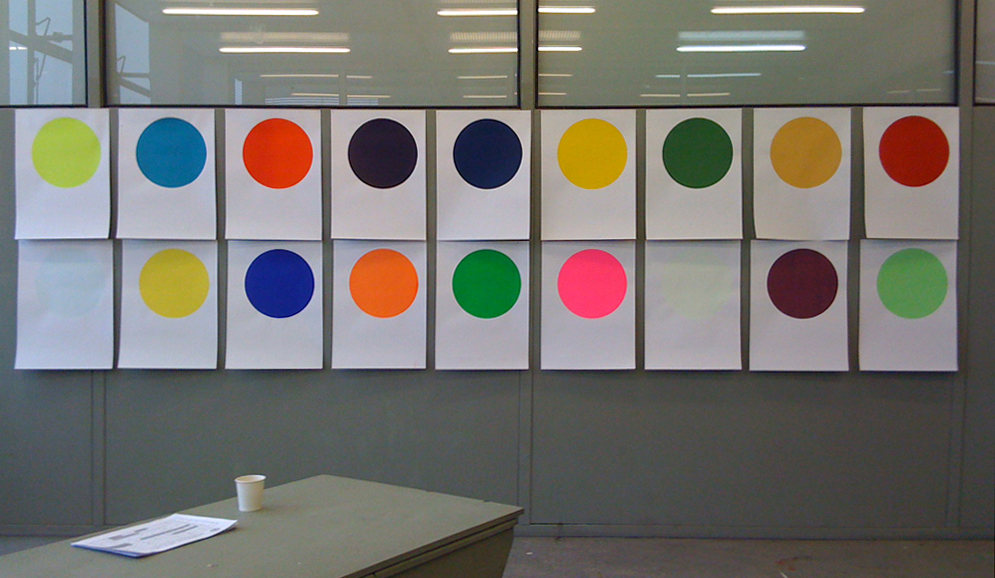 Researchers / editors: Group B students
Initiators / guides: Matthias Kreutzer and Henk Groenendijk
printing / posting: Harmen Liemburg and Kees Maas