Manual: How to dress YOUR man?

The number one fashion book!
After the success of many magazine publications for "Dolce and Gabbana" the author Mario Vivanco was invited to write a new guide continuing on his previous works. The "UOMINI" is Italian word for a manly, plural. The book "UOMINI" has became a guide for the men fashion from the beginning to the end. It's a manual showing the way from the childhood to the grown age. It's like a road going through the jungle, makes you going further and further, climbing through the forest of the fashion, finding the way not to get lost in this dangerous and wild world of models, TV- shows and coming stars.
The "UOMINI" can become your manual to be yourself. Step by step you will find the answers and finally the answer on only one and very important question: how to dress your man?
If you were wondering what boxers can compromise your wish to see the sexy bottom of your boyfriend and his love for comfortable going to the knees shorts? If you don't want to be shy when you invite your men to meet your friends? Or nice family evening to introduce him to your parents?

This book is for YOU!!!!

How to choose the right outfit for every situation in your life?!
Witch colour of the tie will match the suit?
And even the right style of the socks!
All these answers you can find inside!!!

Don't wait till someone will take the place of your man at work. Just because his boss thinks that someone is more representable! Or your friend will show of her new boyfriend just because he is more fashionable!
Open this book today and tomorrow you will have the world next to your man's feet!!!!
And he will give this world to YOU!!!!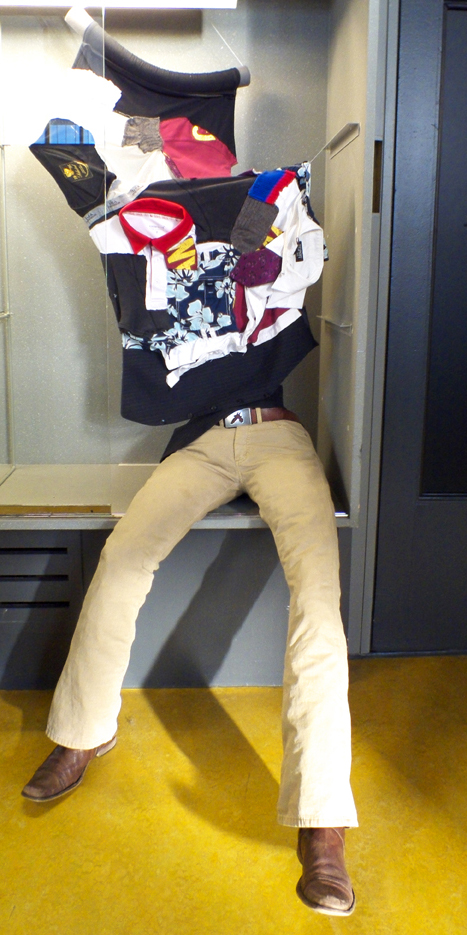 this post is part of he subjective library project "Unopened Book"
the book can be found at the Rietveld library : catalog no : 908.2-dol-1