ornament
noun |?ôrn?m?nt|
a thing used to adorn something but usually having no practical purpose, esp. a small object such as a figurine.
• a quality or person adding grace, beauty, or honor to something : the design would be a great ornament to the metropolis.
• decoration added to embellish something, esp. a building : it served more for ornament than for protection.
adorn; beautify : the men and women in the Stone Age ornamented their caves.

Apart from an ornament being a quality or having to do with religion and music or being the popular Christmas Ornaments, it's all about adorning, and beautifying. And this is no different with Ornaments in the type world, from old to new, it's the same bull. (pardon my english)
There are many great book to dive into like this famous publication "Ornament and Crime" (1908) by Adolf Loos, produced in the name of ornaments, at the birth of modernism.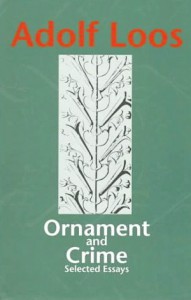 The forms used in the type ornament or indeed in any kind of ornament, may be based upon, but should not be imitations of nature. All ornamental units are derived from one of two sources. they are obtained either from natural forms, such as plants, animals, fish, etc., or from forms not directly traceable to nature, such as the elemental geometric forms– straight and curved lines, triangle, square, circle, etc., and their combinations.
Well searching for these buggers is the thing, you type in on your computer [ornaments], you'll find some ornaments because crafting is so in and do it yourself, and among these you find some of the type ornaments or sites that you can buy a certain font that is ornament based that's great, but that is not the point. (kind of.)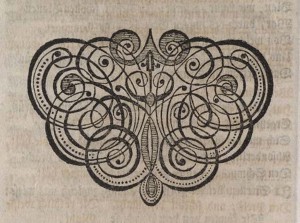 And for my search I typed these, typeface ornaments, printers ornaments, dingbats, Ornaments. I thank the search of "printers' ornaments", gave me this following site that is gold. (click image)