Come up with a solution for a specific place at the Wibautstraat, Amsterdam.
In the current situation it exists out of a field of grass with some threes en shrubs on it. It has no specific function.
I started with a book full of inspiration. I chose to pick the home of handicapped, the mgr. Verriet Institute to base the project up on. The mgr. Verriet Institute is designed by Gerrit Rietveld and you can find it in Curacao, Willemsstad.
In the tropical climate of Curacao, Rietveld had the opportunity to let himself go and create his ultimate architecture, not closed but open space!
In fact the building exists mostly out of a floor with a roof on small round columns. At the garden side there are no walls but panels that do not go all the way to the roof, so the room above is open.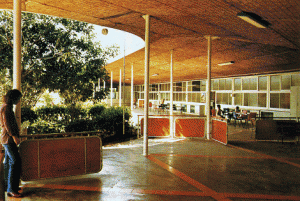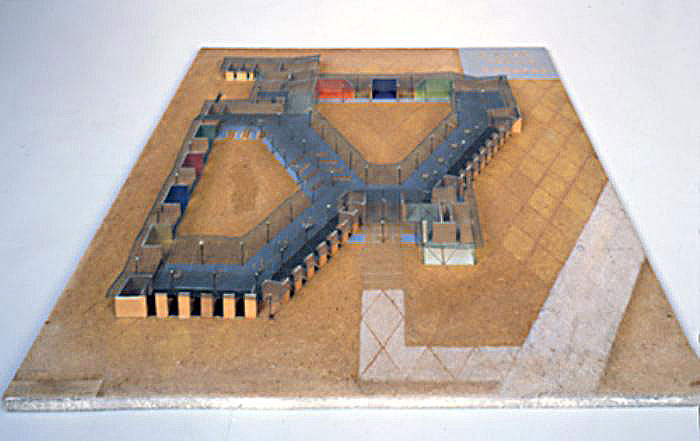 Here you see a picture of the building and a picture of the model of the building, the building is not build completely as the idea was, because there was not enough money.
On the picture I saw it felt like a hallway around a garden and the garden was like an extra room, only with a roof of tree crowns.
I get the feeling of inside while you are outside (the opposite of Rietveld thoughts). This really inspired me, so I took it as a starting point. (more…)