Voor Droog Event 2: Urban Play had architectenbureau NL Architects twee speelplaatsen ontworpen: de BoomBench en Moving Forest.
Moving Forest was een groep kleine bomen in winkelkarretjes. Eind september toen we langs de projecten van Droog Event 2 liepen waren de bomen al tussen stenen balken gezet, om ze bij elkaar te houden.
Het idee was dat voorbijgangers een karretje mee konden nemen en neer konden zetten waar ze maar wilden.
De gemeente Amsterdam vond de karretjes gevaarlijk en was bang dat ze midden op de autoweg terecht zouden komen. Helaas. Hierdoor kwam Moving Forest op mij absoluut niet geloofwaardig meer over. Het idee dat mensen hun eigen groene leefomgeving konden bepalen was ermee verdwenen en het enige wat overbleef was een dood gaand groepje bomen in ijzeren karretjes. Door de gemeente en hun ontwerpers op hun plek vastgehouden. Was het niet beter geweest ze nu weg te halen? Of het statement aan te passen?
Gelukkig had NL Architects dit zelf ook door en hebben de architecten hun project laten staan, maar achteraf de bomen verkocht voor vijf Euro per stuk. Zo voldeed het toch aan hun concept: de koper kon zelf de plaats van het groen bepalen!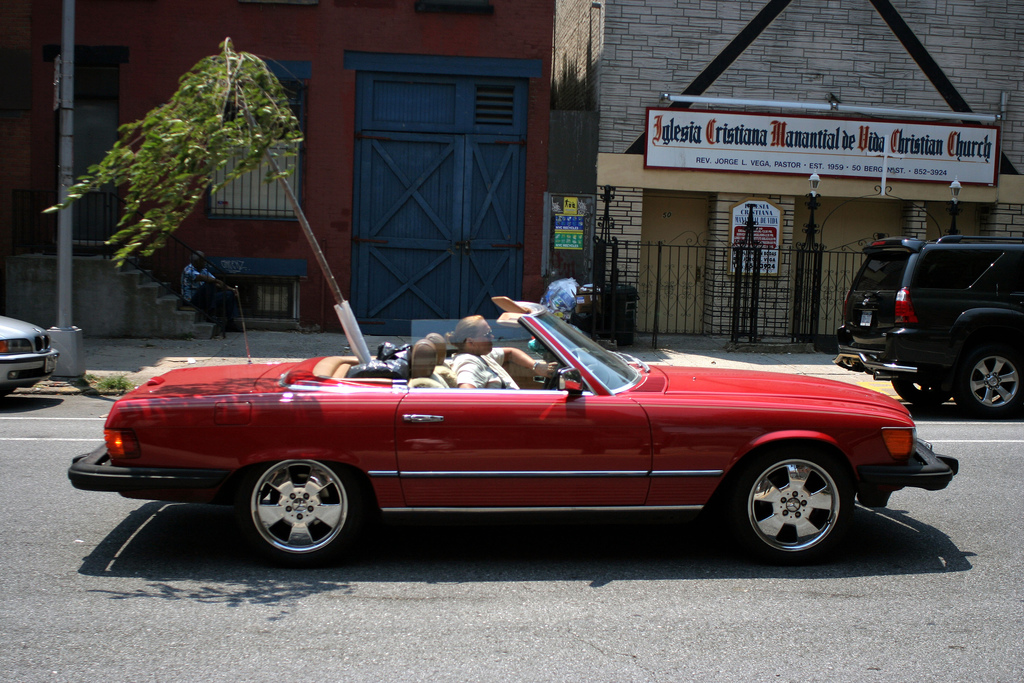 Toen ik de bomen voor het eerst zag deden ze me vooral denken aan de consumenten-maatschappij en viel het dood gaan van de bomen in de ijzeren karretjes meer op dan het beweegbare van die karretjes.
Als je geïnteresseerd bent in mensen die zelf bepalen waar het groen is kijk dan vooral een keer naar de film Harold and Maude. Het is een detail, maar Maude besluit ergens in de film om een boom uit de grond te halen midden op straat, om hem mee te nemen.
De BoomBench van NL Arhitects was sowieso een geslaagd ontwerp. Hij wordt (haast) niet aangetast door vandalisme door het respect dat de meeste bezoekers er voor hebben. Hij veroorzaakt geen overlast en de enige klacht die binnen is gekomen is geloof ik dat hij niet harder kan! Hij heeft heel wat mensen geïnspireerd tot het maken van filmpjes. Check Youtube!
posting by Josje Kerkhoven