Dutch periodical founded by Theo Van Doesburg in 1917 and published in Leiden until 1932; the name was also applied from the 1920s to a distinctive movement and to the group of artists associated with it. The periodical's subtitle, Maandblad voor de beeldende vakken (Monthly Journal of the Expressive Professions), indicates the range of artists to which it was appealing, and van Doesburg's intention was that it be a platform for all those who were concerned with a new art: painters, sculptors, architects, urban planners, typographers, interior designers etc.
Proponents of De Stijl sought to express a new utopian ideal of spiritual harmony and order. They advocated pure abstraction and universality by a reduction to the essentials of form and colour; they simplified visual compositions to the vertical and horizontal directions, and used only primary colours along with black and white.
.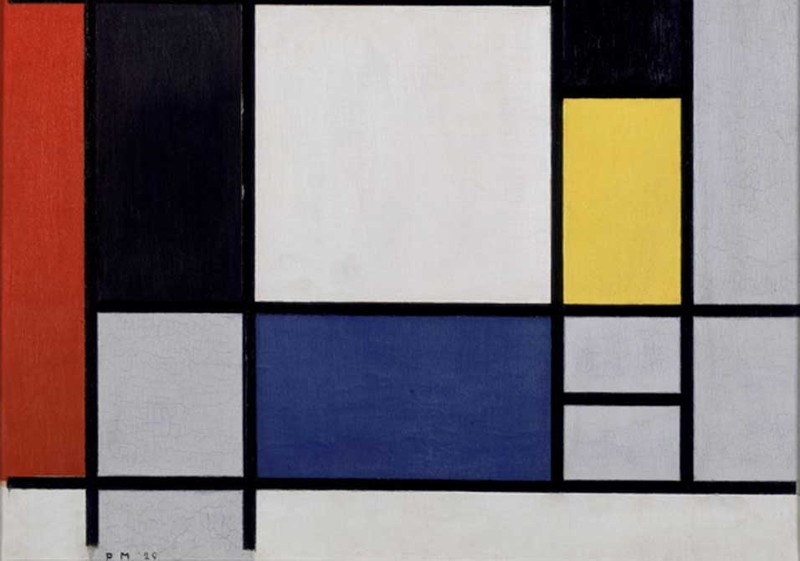 Piet Mondrian, Composition with Yellow, Red, Black, Blue and Grey
.