"Transform the empty triangle next to the wibautstraat, inspired on one of Gerrit Rietveld buildings", was the assignment. So the first thing to do was getting inspired by one of Rietveld buildings.
When I heard about the living room above the Vreebug cinema, I was immediately intrigued. Not about the way it was build, or about the way it looked. It was about the way Rietveld lived. With a whole family in one room, divided by curtains in the night. It was the simplicity and sobriety witch was the heart of Rietvelds findings. When he was asked in 1929 to design the Cinema, he created his own house above it.

An other very important element of Rietvelds works, witch also was one of the most  substantial things of the living space above the Vreeburg Cinema was the view over the city (Utrecht).
So I decided to make something with a certain sobriety and the centre of the idea had to be the view. I also wanted to do something with the sudden shapes, stops and parts sticking out. First I had made a triangle by witch I lifted up the whole area for 10 mtr. Real sharp edged and rigid. I wanted it to be an uplifted public garden with stairs in the grass. I did something with the nostalgic feeling
of bath tubs,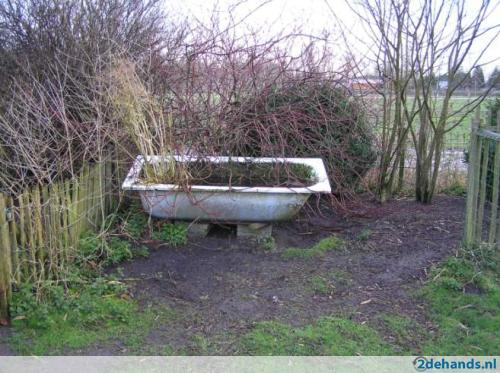 the ones you always see between the cows. Getting a little bit of country into the city.
I also made sudden stairs as I call them. Stairs that stop and don't bring you anywhere, a kind off maze.