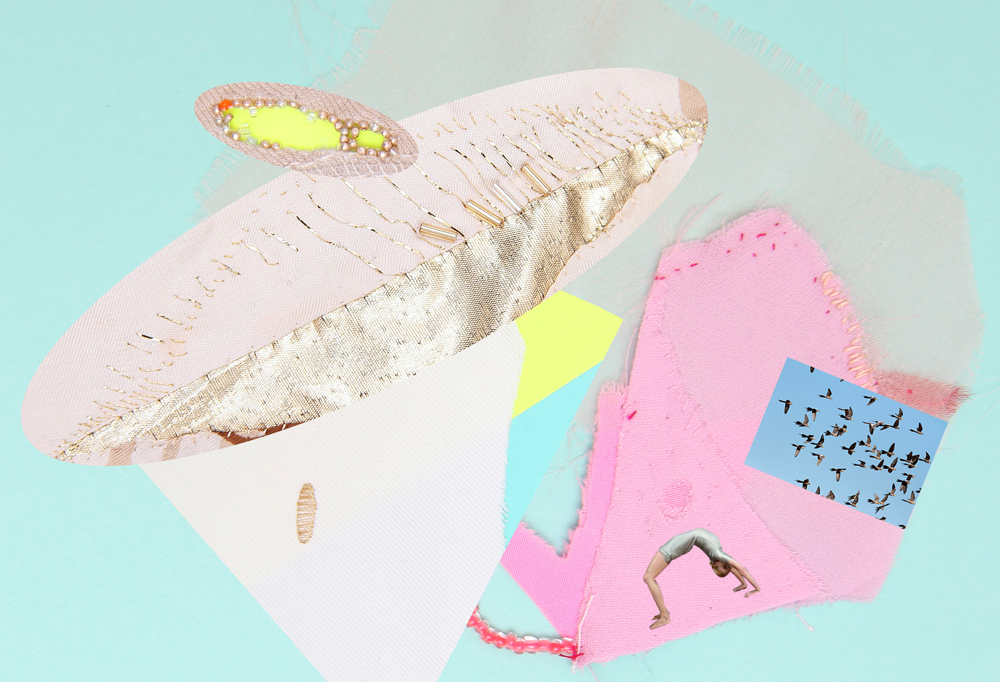 Quick fashion, one trend after another. Passion for fashion becomes synonymous with renewing yourself and being up to date.
In today's reality where we consume more than we need, where we meet and communicate through one screen or another and where machines can basically do everything, there are some necessities for experiencing the genuine and personal that cannot be simulated by any kind of machines.
Saskia van Drimmelen has been a fashion designer for two decades, graduating from the fashion Department of Arnhem Academy of Arts. For eight years she had her own brand and followed the fashion markets system with presenting two collections per year. Her collections were selling at leading boutiques such as Colette (Paris), Brown (London) and Van Ravenstein (Amsterdam). Her work was shown and bought by museums all over the world and Adidas asked her to design a sneaker. But along the way her interest and approach changed direction. Together with Margreet Sweerts, theater director, she begun to investigate ways to create more personal, unique, "slow" clothes and in 2007 they started Painted Series – a story in garment. A label with an embrace of handmade as opposed to mass production. They travelled to places where almost forgotten knowledge of craftwork still was practiced. To Bulgaria where women knew the tradition of making needlepoint and from the Assiniboine tribe in Northern America they learned about beadery. Collaborations started with different people involved to make the slowly ever-growing collection, like a bands repertoire. The collection is not bound to a season or trends.
The starting point for Saskia and Margreet were beautiful antique family garments from Bulgaria that had been inherited through generations and added to in each led. The pieces carried a story and a soul that inspired the duo to create garments with the same idea of letting designers and artisans traditional techniques contribute. As a result the collaboration creates a personal, unique, delicate piece of clothes that carries a story, tradition and a close relationship to its creators.
With the quote from Leonard Cohen "There is a crack in everything, that's how the light gets in" the Painted present their latest project Golden Joinery. Often when we repair broken things we do it with intention to hide it and make it as if new. An alternative "broken is better than new" aesthetic – that it actually can add value and the symbolic aspects – fascinates the fashion collective. With the passion for imperfect love they invite me for a workshop where clothes that are broken or stained can be repaired with a golden scar. The inspiration came from the Japanese tradition of repairing broken ceramics with golden paint, a technique called Kintsugi. The invitation is to bring a piece of clothes that you hold dearly and that is defect, to a workshop and repair it with the same idea as Kintsugi, with golden thread or patches of golden textile. The clothes breath new life by sharing the joy of making with the traditional techniques and an important aspect is the experience and the interaction. The participants are contributing to a new brand that slowly will arise.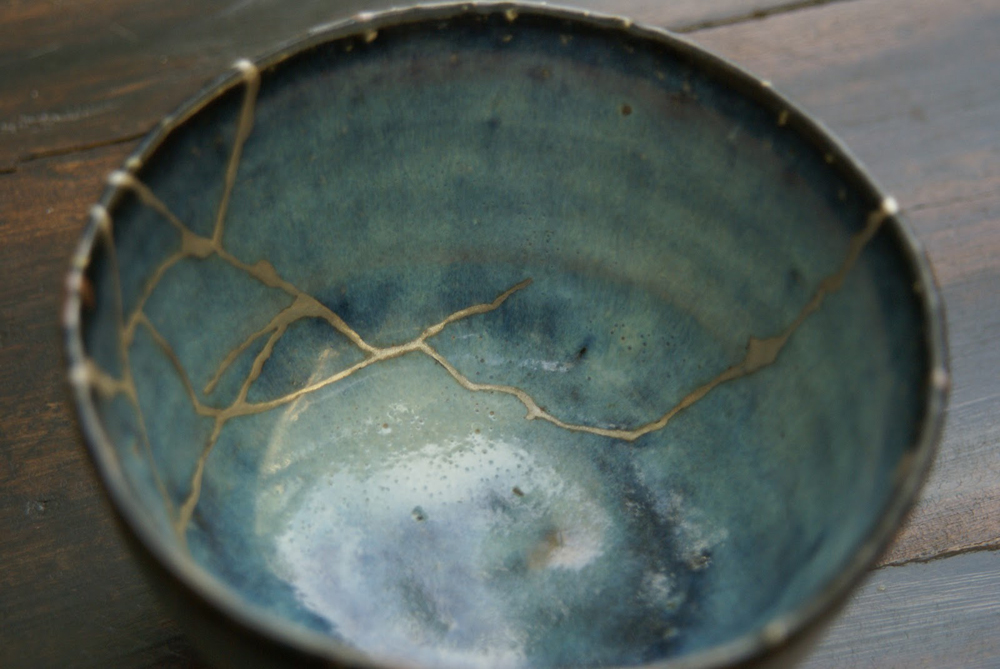 Gintsugi on a Seigan's Ido shape tea bowl [source]
In Painted's studio • in the west of Amsterdam, four women came together with the originators of Golden Joinery and their brought broken beloved clothes wear. For a couple of hours we took a break from our duties and sat down to repair and to meet. I brought for myself a "new" but long looked for, perfectly worn out second hand leather jacket. The seams on the inside were completely trashed, the lining material was sticking out every time I put it on. I healed it with golden thread and the jacket slowly held together again. The golden thread gives me the feeling that it will hold forever. Knowing that, I will walk around with the golden thread on the inside, towards my body giving the feeling of a secret. If the jacket opens you might glimpse some shimmer and if you ever heard about Golden Joinery you will know the deal.
The people that come to the workshop are now a part of a new slowly arising brand. The logo, a small golden ellipse, that Saskia stitched on the left inside of my jacket is shining like a beetle and makes me a part of the ever-growing Golden Joinery. The event and the knowledge that more people have been joining the same thing –and you might spot the signs on the street–, makes it a bit special. My relationship to this jacket is now closer, like a friend that I supported. I haven't known the friend for a long time but some you get close to quicker and some events can enhance this intimacy. This definitely did.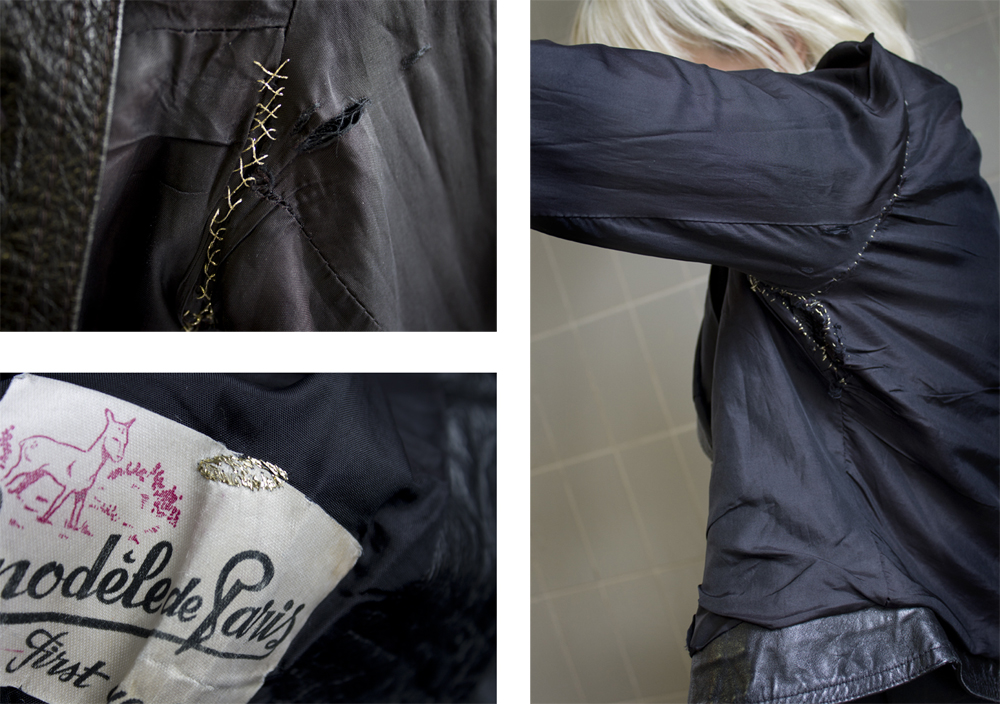 Apart from Amsterdam, Painted will give the workshop Golden Joinery to enrich garments in Maastricht, New York, Wrightwood, Ahmedabad, Eindhoven, Paris and Mallorca.