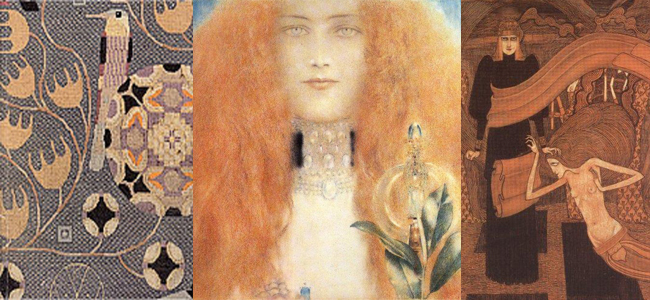 Gustaf Klimt caused alot of commotion in his time (±1895-1910) by breaking taboes of the current politcal artculture. Although Klimt's work is know as groundbreaking he used alot of existing elements to which he responded by giving them a different interpretation and thus giving populair themes his own posture. Taking elements of all sorts of areas which are liked and combining those together make the definition of what we nowadays call popart.
Zooming in and taking an image or a situation it's surrounding away makes it into an statement instead of an narration. This objectifying/ distilling let to an more architectural form in which the most known feature of Klimt is visible namely the decorative side.
Which characteristics did Gustaf Klimt use to open the barrier between art and decorative expression?