The art section of the library, this is where we have to choose our third book. This week again we had to take the key words of the last book that we chose, and then choose a new book taking these key words as criteria.
So my question this week is what do we consider the art section of the library of the Gerrit Rietveld?
To start with its all ready a small library in which they already have a small selection of book, and I would say the selection they have there is a selection made on books that would be useful to art and design students. It would seem weird if they had mathematics and science books cause they wouldn't really be the most used books there, although it would be nice and maybe useful if they had science books.
So saying that I would say that the whole library of the Gerrit Rietveld is already an art library, with books about art, design and of course philosophy.
So that already makes my task easier, now I just have to pick my last key words which were distinction, yellow and stencil, and take these to choose a new book in the whole library (except the philosophy section).
So this is what I did, I entered the library started walking through the shelves picking up every book with an yellow cover, none of them had something with stencil so this keyword wasn't really useful. All the yellow covered books were quiet boring and not at all distinct so I kept on walking through the library until I got to this book titled 1000 colors (since yellow is a color I picked it up) it had a traffic sign on the cover and an yellow sign that said END at the back. I flipped through the pages and it was a book with let's say about 500 pages all about signs, a few known signs but also made up ones. It turned out to be an interesting book that shows that you could make a sign up for practically everything and you can make an art out of it.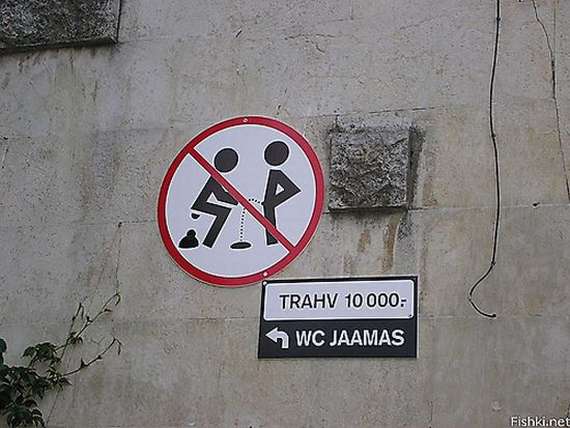 Rietveld Library cat.nr: 754.9