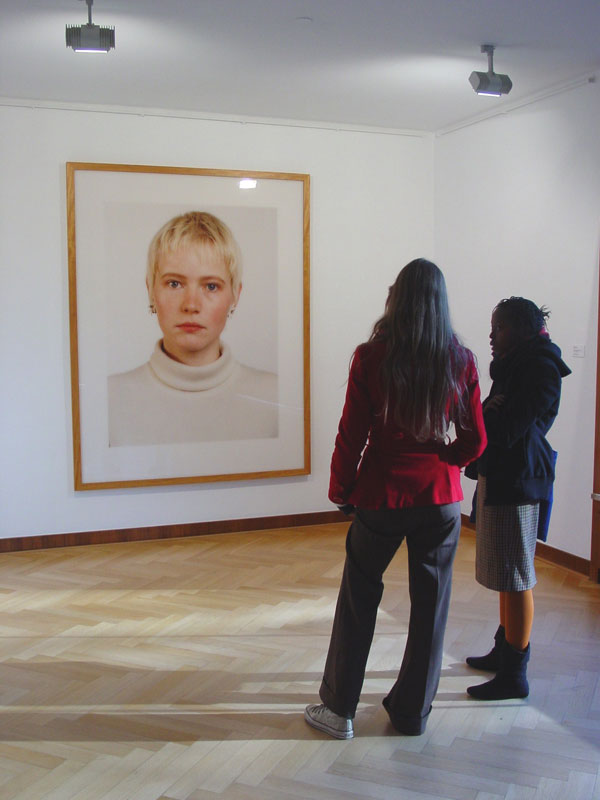 Thomas Ruff at Haus Esters Haus lange
The Design Trip to Germany took us to Insel Hombroich in Neuss Germany. On the way we stopped at the Museums Haus Esters and Haus Lange, Mies van der Rohe's first building experiments (1929) with -non supportive- brick housing. The buildings were clearly designed to look from inside out as we experienced while exploring the art and photography filled interiors. Especially the bathroom on the second floor gave us a sweet glimps in the past.
Top left > 1 Haus Esters • 2 Rietveld at Insel Hombroich • 3 Mies van de Rohe, Haus Esters Haus Lange • 4 Venician glass craft >< art in insel Hombroich
During a beautifull autumn day, we entered the magical Erwin Heerich's Pavilions followed by red and yellow leaves . Nowhere can daylight be experienced like this, looking at the art and craft as it realy is and was meant to be. The unique melting of architecture, art and craft can be enjoyed only at a few other places like..
Calder, Yves Klein, Buddha, China or Schwitters and Bart vd Leck, the sheer power of it made us enjoy this humbling moment.