As part of the Foundation Years design-research project "New Energy in Design" based on the 2012 Boymans van Beuningen exhibit, Marie Ilse Bourlanges and Elena Khurtova were invited to present their work and research. As a sequel to an earlier presentation in the program 3 year ago [x], the development in their work over the years and the ambivalent state of design versus art presented the clear and inspiring 'new energy' in their work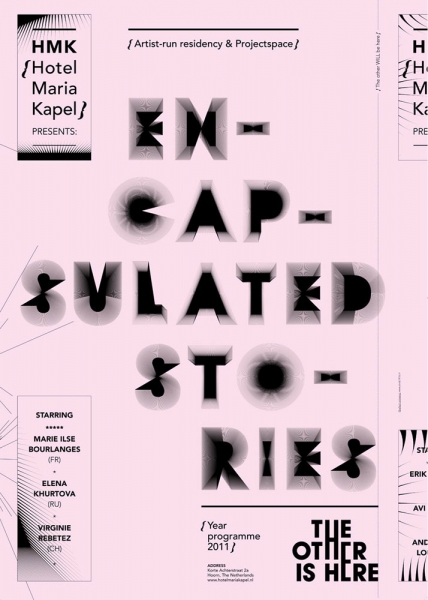 E/merging patterns, challenges the Normativity of systems: a care for order, from which one can't withhold (social, cellular or temporal system), and provides an access to an aesthetic of cancer, 'beyond well and ill'.
The artists study the grouping of cells that emerge as a new system within a normal 'baseline' system. By applying the behavior of cancer cells (uncontrolled growth and invasion) as design parameters, Khurtova and Bourlanges offer an experience of the body that begins where the usefulness of healthy bodies ends.
The work consists of a series of 5 bone china cast objects, and depicts a flat garment pattern, in order to give a dry representation of the body. The flat surfaces are distorted with extruded patterns, relating to different organs or inner body systems. Those patterns are generated from detailed 3D mapping of tumor growth, by the use of algorithmic software implementing uncontrolled growth parameters. The obtained structures are manufactured by CNC milling machine, in order to produce mother-molds for plaster molding and precise slip-casting.
Realized at the EKWC, this project merges the material sensitivity of ceramics and the precision of CAD/CAM technology.
5 pieces – 28 x 62 cm – Bone China (ceramics)
2011