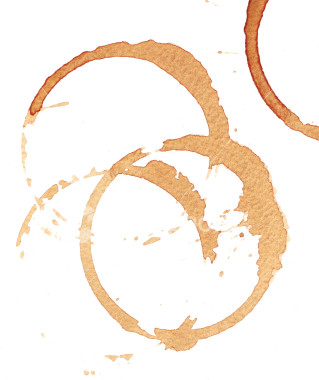 Once every often when browsing between the many beautiful glossy covers in libraries I come across a tattered old book that I feel I need to save. Especially when held together by peaces of tape and covered in coffee stains of it's previous users, I am convinced it needs my love and attention. This book ticks all the boxes.
Inexplicably immediately memories pop up of me hovering at my fathers desk while he is working. Looking up to him and his work which I don't fully understand. Then again, my father was a graphic designer and my associating him and that specific memory with a book on typography might not be that strange after all.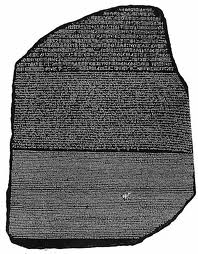 The book "Drukletters hun ontstaan en gebruik" (Printing types their origin and use) by M.H. Groenendaal is filled with old mysterious languages I can't read. Worlds of knowledge I can only imagine. Wonderful shapes I love looking at. Shapes that take me to exotic places, inhibited by people you now only find in books. Or maybe the way words used to look before I could read. Wasn't it a fascinating thing? Adults staring at pages covered with weird lines that didn't make any sense for hours at a time. You could only imagine what these lines told them. It was almost like a secret society to me, and I couldn't wait until I was invited in. This is what intrigues me most still, something I cannot understand and therefore let's my fantasy run wild.
When you start reading the dry factual text, however, all mystery of meaning evaporates. Fantasy disappears and is replaced by hard fact. Being a hopeless dreamer, naturally I was let down a bit.
But then I come across delightful sentences that have now regretfully almost disappeared from use, and instantly I am charmed again.
The book by Groenendaal is actually a very thorough reference work on the history of typography. Dealing from the earliest types of passing on information; such as cave paintings; and the development of the alphabet, up until the most contemporary typographers of the seventies.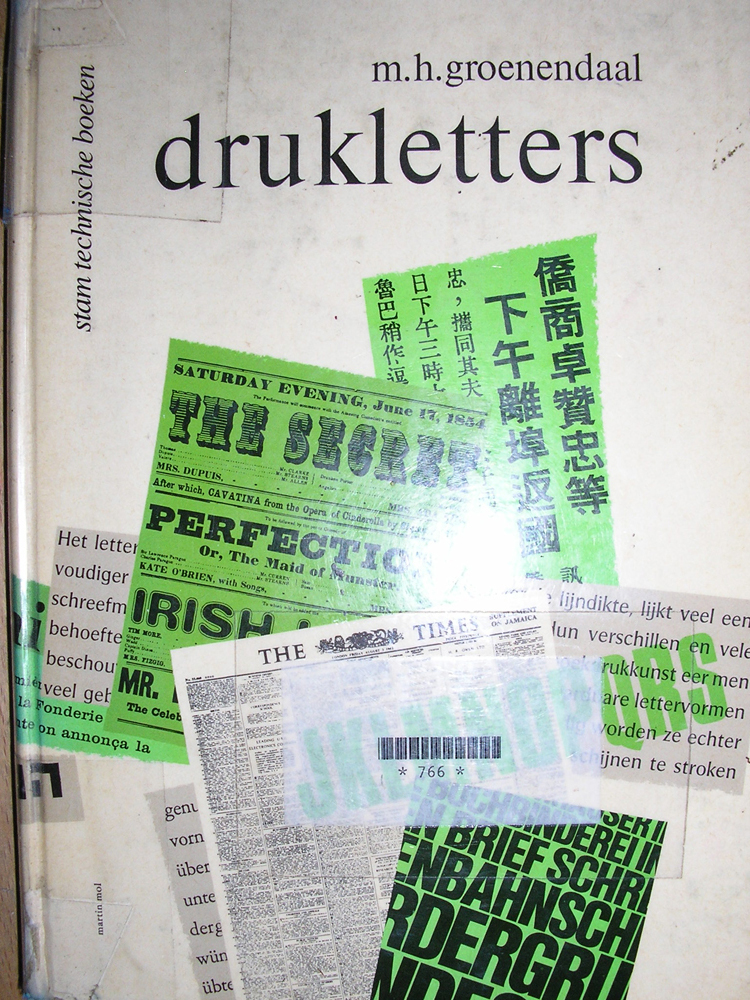 As the book is written before the computer age when the phototypesetting was hardly introduced yet, it's not completely unfair to say it is heavily outdated.
However I am glad to find that the book is still widely used and it is often referred to in new publication to date. Also, earliest copies of "Drukletters" are now sold as book antiquities. It is safe to say that it really has no need for me to save it.
Rietveld > lib. cat. no: 757.3 1F