What fascinated me in the exposition is how El Lissitzky redesigned Malevich's opera, Victory over the Sun.
Victory over the Sun was a futurist opera premiered in 1913. The costume and set design was done by the Russian artist Kazimir Malevich. The futurist opera couldn't succeed as the suprematist techniques were pretty new. The audience reacted negatively and violently to the performance.
What happened afterwards is that following the Russian revolution, El Lissitzky worked with Malevitch for a new version of the opera as an electro-mechanical show. Lissitzky transformed Malevich's black and red squares into figures constructed of transparent prisms and metallic rods, bending and receding in space. He created a typography specially for the libretto. Most importantly, he transformed the old costumes into new robotic figurines/figures.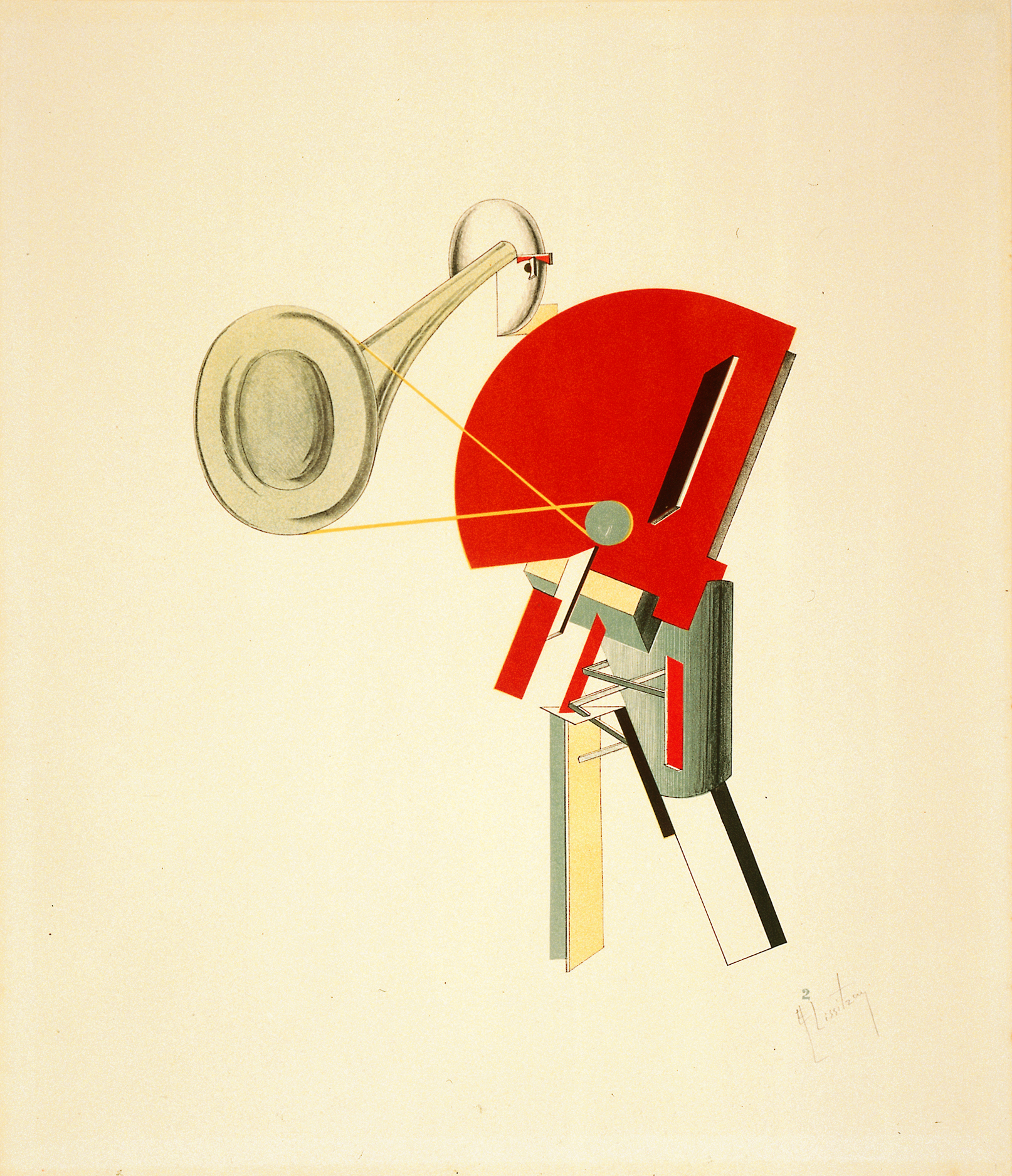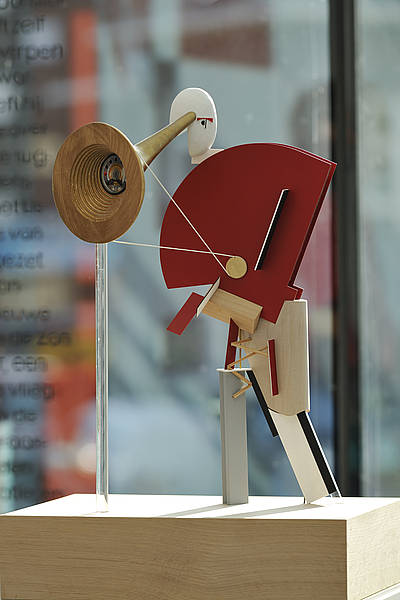 The new version of Victory over the Sun was closer to El Lissitzky's Proun principles, where his work was more focused on the interaction of his architectural, graphic and typographic experiments, transforming sounds to architecture, words to costumes, or drawings to characters. This made me realize that he is not only a painter, but a graphic artist and an architectural designer, and a designer of furniture's, books and posters.
This is the proof that architecture and design are not just about constructing buildings or visuals, but also about how to create a coherent whole with a story, connecting different elements like the space, decors, visuals or texts.
Then maybe design is an activity one can apply to any kind of system. Architecture is a principle for making relational systems that can improve the totality of an artwork.