Our assignment was to get inspired by a Rietveld building or Rietveld concept, and make a scale model for a new building in the the small triangular park at Wibautstraat, near Amstel station.
At first I and my classmates went to the spot at Wibautstraat to measure the whole area and be familiar with the surroundings.
In the beginning I was looking at the Rietveld Academy's corners. I guess a lot of people do that, because they are quite fantastic.
I went outside looking at the academy in rainy weather, and I took some pictures of the corners of the academy.
Then I imagined that it would be dirt that surrounded the high corners of the academy building instead of the sky.
So then I got this idea, to put the whole glass building upside down, and then down in the ground, or a big triangular hole at Wibautstaat.
The corner of Rietveld Academy upside down: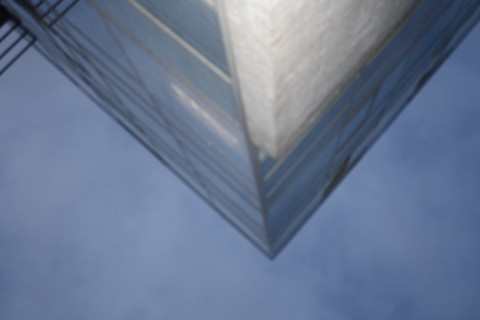 Then you would still be close to nature (as Rietveld wanted it), not the same light nature, but a much more dark and deep nature. I liked that idea.
So this was my starting point.
(more…)