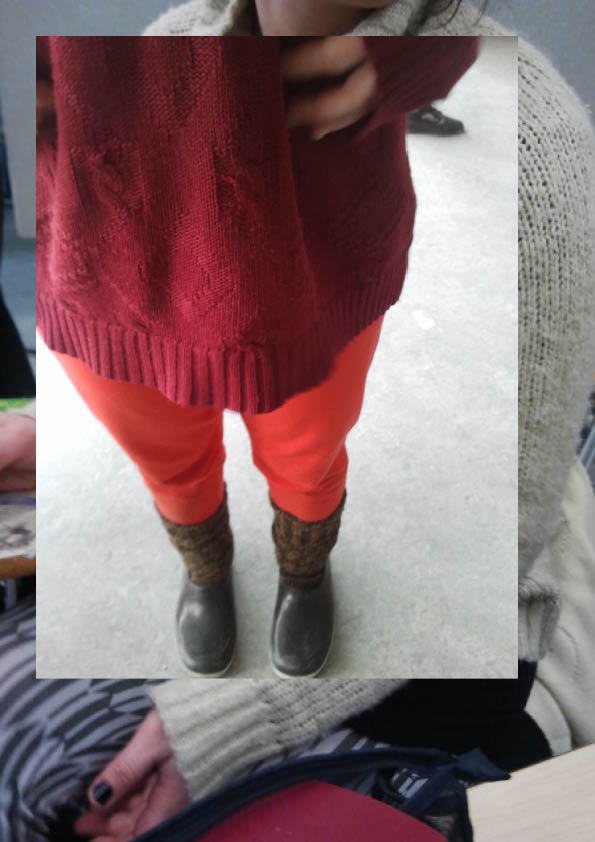 It strikes me that people are not afraid to combine many patterns and colors. I heard that someone got restive when he thinks of the combination of squares with stripes. On the academy, I see many combinations. The boundaries are shifting here and certain "rules" like the squares with stripes or certain color combinations are wiped which sometimes new patterns emerge and some unexpected colors still come out better than you expected. I'm going to delve into the lines that might not be consciously created and a certain kind of natural transition into an outfit.
So, I started collecting different kinds of fabrics and made different combinations with them. Various types of woven wool, cotton, polyester and synthetic fabrics are the materials which I have chosen.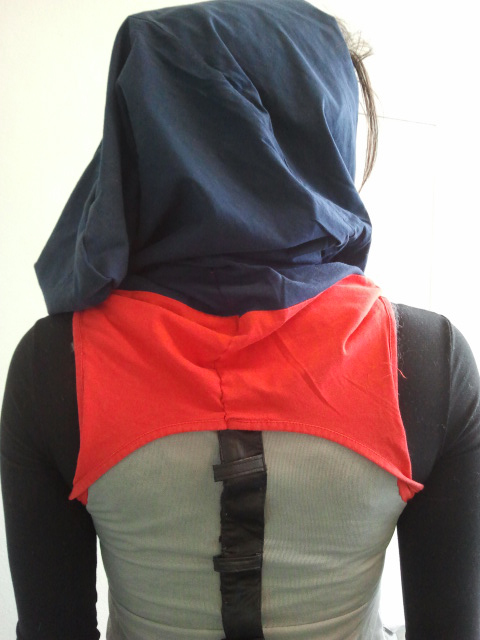 A jumpsuit is always a garment that I would like to make so, this was the perfect opportunity. Also because it is a complete outfit consisting of a entirety. Because my choice is about combinations of different colors, fabrics and patterns it seemed to me the ideal of a proper clothing, no boundaries but a continuous whole. To stay close to my research I chose red, gray, white and blue mainly for the colors. I've made from various old garments. The tubes are a sweater, the hull consists of a dress and I putted a leather cross in it. The hood I made from a dress. With this design I have primarily focused on large surfaces and materials that can be combined.
Because the main focus on my first jumpsuit is directed to large surfaces substance, I decided to make another jumpsuit but then with more details. Here again, I made use of many wool combined with a synthetic substance.
Again in the suit I sewed a pattern, again of wool, consistent with my research. These details you will come back in several places on the suit. By letting different parts open, the outfit gives you the opportunity to create many more patterns and colors so you always can make your own special outfit and never have to wear the same.
this outfit above inspired both material as color boundaries
FINAL RESULT
Previously I thought that many Rietveld students wore brown. This I think no more, thanks to this study.