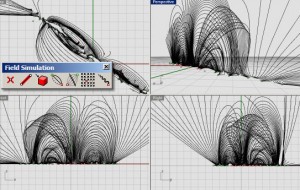 how would it be to echo somebody?
how would it be to be echoed?
how does it feel, to be allowed to echo somebody?
how sensitive are you to get a good connection to his/her mind or presentation?
hoe does it feel to be echoed by somebody else?

is he/she sensible enough with your thoughts?
should everything be open, or is it better to hold something behind?
are there any rules or lines which should be followed?
i mean… is it really necessary to be always soft and sensible or what would change it, if you would cross the line?
about yourself, it is an easy question, i think you know your inner mine very well?
but how much do you know about the lines of the others?
or how easily can we meet in the middle of that line?
link: Osilloscope