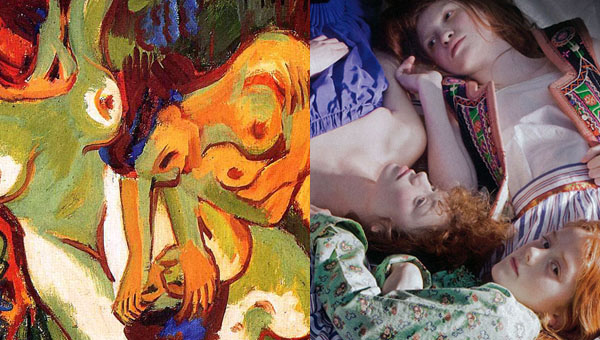 E.verybody L.oves Kirchner
Why should you nót love him?
Ernst Ludwig Kirchner was not just a painter or a graphic designer, as you all know him.
He was much more.
He was a man with a love for tapestry and textile design.
The good old art of weaving a tapestry, painting with wool, communication with textile.
We all have textile around us and on us but what value has it for us nowadays? Especially old folkloric textile design.
I got in e-mail contact with a textile- and tapestry designer and the fashion photographer who shot "Dutch Folklore" for Elle.
Thanks to E.L Kirchner.