With three keywords in the back of my head, I had to search for another book in the Rietveldian Library.
I had chosen a book I new that I would hate – a book about modern architecture.
The keywords 'Bauhaus', 'Contemporary' and 'Decoration' had to give me a clue what to choose. Yet this time, I had to be objective. Ah well, when I saw the book entitled 'Postmodern Urbanism (Revised Edition)' it was easy to choose without judging. It was clearly the best book to choose for me, since Postmodern Urbanism is extremely contemporary, Bauhaus-influenced and therefore a-decorative (relating to 'decoration' as a keyword).
The first thing one could notice about the book, is that it feels a lot like a modern building itself. The book is solid, practical, safe, strong, linear in design, no decorations (except for the cover, however, the decoration is rather mathematical than baroque-like) and unpersonal. I estimate there are about 15 pictures in the book that counts almost 400 pages. This is definitely remarkable for a book about art, where the visual aspect is usually so important. It feels like a book written by a philosopher rather than an artist; rather focused on the inside visuals of one's mind than the outside visuals of the physical world, in which all contemporary postmodern buildings are standing after all (if we forget about the people that say that what is in their brains is reality too, which of course is debatable).
Upon studying the book a little bit longer, one could notice it's full of footnotes. The book really looks a lot like a scientific paper, it does not look like an art book at all. I feel the urge to complain about modern architecture again, how it is so different, so ancient, so non evolved compared to other forms of modern art, but let's keep it objective here, hey!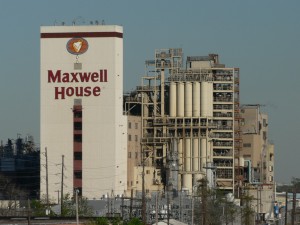 Rietveld Library cat.nr: 14749