CLOTHING WITH REFERENCES
Looking around at the Academy I saw student and teachers dressing with clothing which has strong references to activities that are not preformed here. What does their choice of clothing refer to? how strong is the reference?
Sporty sneaks, originally made for different kinds of sport activities, running, indoor football. Military boots and other army/camouflage clothing. Clothing where we almost don't even think of the original purpose anymore. But looking further around the academie i discovered some new tendencies of making functional clothing fashionable in the sense that army-clothing and sporty sneaks already have become.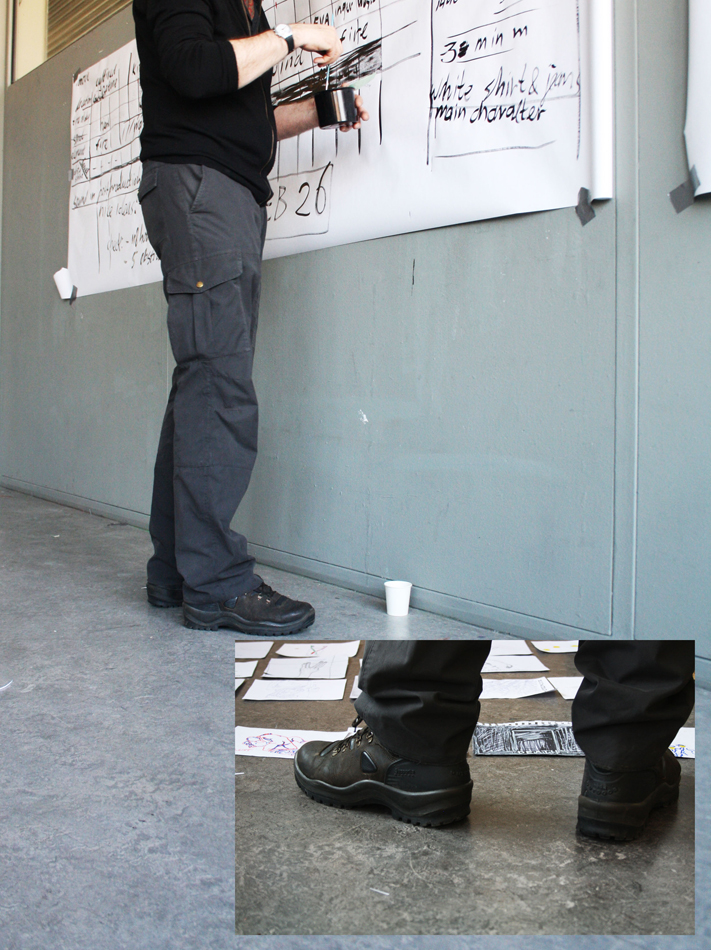 On the picture above you see a man wearing functional outdoor pants and shoes for hiking, an outfit that would be necessary for at scout, but the surroundings tells us that he is teaching at an arts school.
On the pictures above you see some more examples. Leather boots for horseback riding, here combined with a black skirt and stockings.
A big green backpack of the well known outdoor brand haglöfs, very functional for hiking/camping because it can fit a lot of equipment, like sleeping bags, sleeping pad, but here you see it casually thrown on a chair in the computer-workshop. Or hanging almost empty on the back of a guy hanging out at the Academies entry.
I wanted to base my outfit literally on these new tendencies, so i choose a bag, a pair of pants for horseback-riding and a pair of boots for hiking as my materials. I tried out the possibilities for a backpack as my main part of the outfit.
Because of the backpacks functionality it has a zipper in the button, that makes its possible to turn the backpack in to a kind of tube and wear it  and then use the straps with buckles as shoulder straps .
Combined with the sporty cardigan in similar colors, a very fashionable outfit where the reference is paramount. That was only using one material and making one reference. I tried out another bag, a smaller version to give the outfit more possibilities.
This bag is more an old-school army version of the Haglöf backpack from my research. Compared to the pink/turquoise back-pack the green one has a lack of comfortable design, like soft straps and buckles, which makes the backside look more  stylish and less like a insect.
For the shoes i started cutting out all the soft fabric parts so there would only be leather left. I replaced it with golden chains and a golden strap from an old watch so they completely lost the good grip on the ankle. By doing that I took away all the functionality of the hiking boots, turned them into a fancy sandal, but without taking the strong references to outdoor clothing away.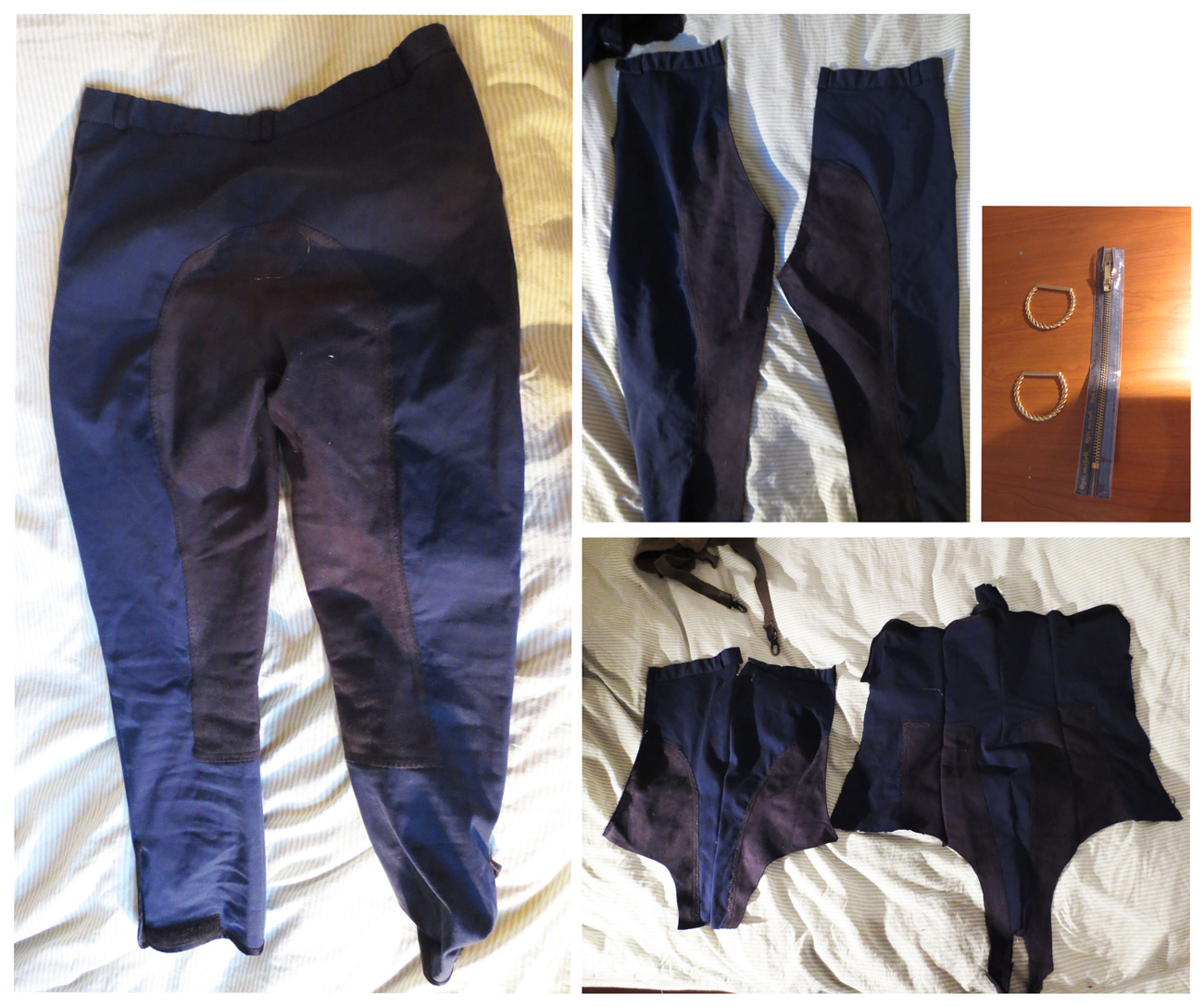 I took the pants apart and putted them together again so the suede lost its protective purpose. I made them into hot pants which are not at all functional for sitting on a horse.
So from these three pieces of functional clothing with a specific purpose i made a very nonfunctional outfit, with strong references to outdoor living, horseback -riding and hiking. Only one very functional feature is left, the top can still function as a bag and can fit the whole outfit.