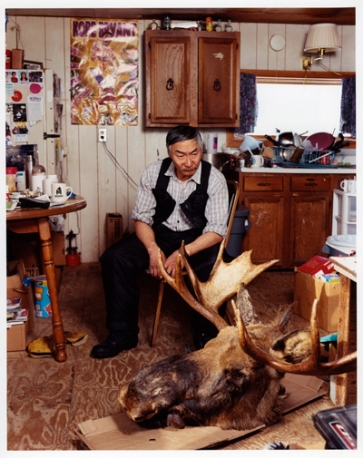 > Fred Goodhope < photograph by Dana Lixenberg
Shismaref is a community settled on an isle close to the Alaskan west coast. The people who live there will be the first victims of the global climate change. Slowly but surely there homeland will disappear in the sea. I do wonder what will happen when these people, with their traditions and folklore, end up in the middle of the mainland American society. There are no concrete plans yet for a re-settlement. In the meantime these inhabitants of Shismaref are forced to survive in refugee centers, which brings about interesting contrasts.
Should there be a search for an isolated site making it possible for their traditions to survive, or should these people lurn how to live in a society as we know it? Questions which I find hard to answere.