Distinction
Stand-out
Taste
Those were my tree tags from the previous book I choose when we had to write about subjectivity.As you may have read in my previous blog post subjectivity is all about your own individual personal interests and characteristics. When I had to choose a book at random and not by its content the thing that mattered for me and that made me chose that book was that the book was different and therefore it stood-out from the rest and of course your own personal taste is always an important factor.
This time we had to do the same thing, pick a book out of the design section at the library but with a different approach. We didn't have to choose a book based on subjective criteria but we had to choose a book using the tags that we made for the previous book, so basically the things that defined our subjective criteria now became our objective criteria. So now when I entered the library and went to the design section my goal was to find a book that was distinct as in different from the others, it had to stand out and of course my own personal taste had to be involved, cause basically I have to like the book in order for it to stand out or then I would like it because it stood-out (so it is still a little subjective).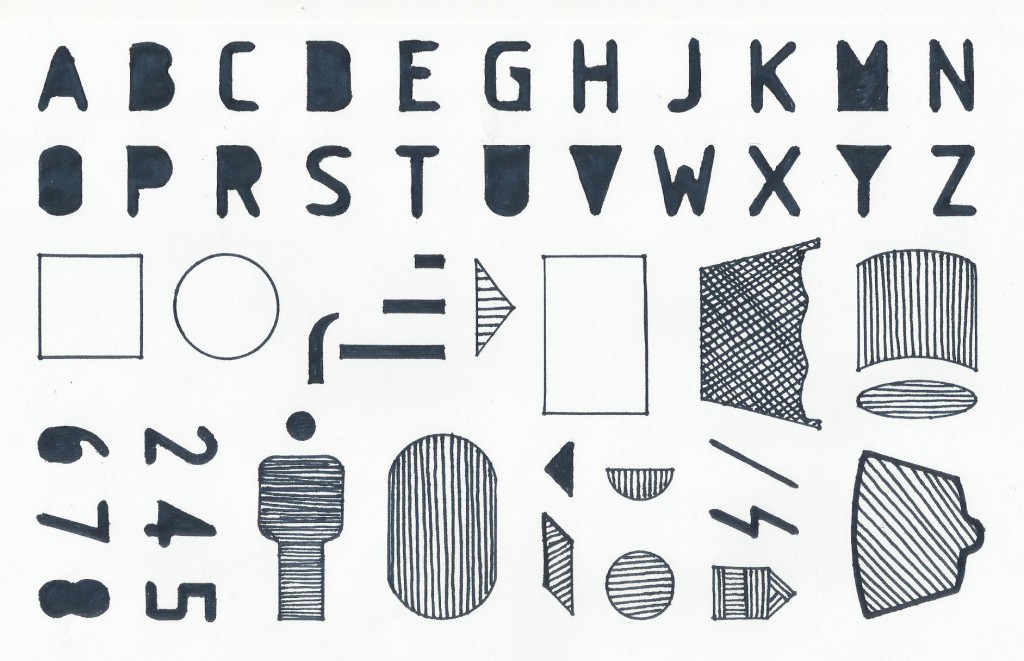 So there I was standing in front of the book shelves looking for book covers that were different then the rest, looking for a book with some kind of new fond that is not used often or for colored stuff that would grab my eye (cause allot of the books have common fond and colors). And then I saw a popping yellow plastic side cover with stencil printed letters, so I picked it up and then I saw something that I have never seen before. The cover was a ruler, it also had this cut-out letters and shapes like the ones old rulers used to have for you to "write'' or more like fill in the letters. At that point I knew that that was the book I was going to choose this time, the popping yellow made it stand-out and the cover was certainly different. It's a really nice book.
Rietveld Library cat.nr: 772.9