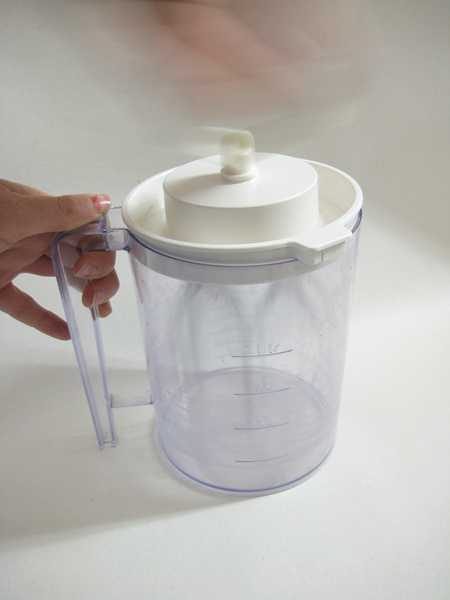 What I found interesting about the original object and wanted to use for my own design was the temptation to spin the handle and the hypnosis from looking through the transparent plastic.
It's a simple and appealing 80's kitchenware; sharp, round, white plastic meets metal, functional and no I-pod edges.
Sara's initial object was her cool black leather shoes (click here to see details), and we decided to work as a team, creating a  cargo-bike by the interesting combination of spinning space and rock'n'roll coolness.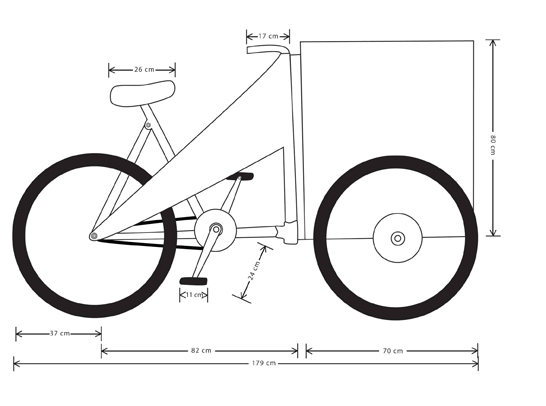 The cylinder shape of the kitchen tool is used for the cargo box, which is made of a metal frame covered with strong white plastic band, braided in and out between the vertical bars of the box, which give the box a mix of curves and straight lines, just like the black leather shoes.
The intriguing contrast of white plastic and silver metal that we find in my original object is transmitted to the bike, through the white handles, cylinder and saddle versus the silver metal frame.
The shoes have a special pattern that we transformed into the triangular part of the frame, which gives the bike a distinctive and cool look, and by biking on it you immediately get into the ongoing rhythm of elevation and falling of the pedals, that makes you continue.
What's more tempting than to make the wheels spin, by taking a ride on the Spinning Space Bike?