.. Those kinds of worlds that swallow you whole, the worlds where time stand still and you forget your body. It doesn't have to be an intellectual or logic world. The worlds you discover in your childhood was often better – more fantastic. Maybe because children's mind are not so constricted. I loved to emerge myself in books and movies. Now in our world of massive possibilities of streaming we have a free choice of worlds. Who doesn't love Game of Thrones? I might be a bit more into those kind of worlds than the average, so I was really pleased to find another little world in Clair Verkoyens works. I saw a design work of hers in the exhibition "Dream out loud" at the Stedelijk Museum. Three ceramic bowls with three-dimensional worlds added on. The idea of creating new worlds are an interesting possibility that, for me at least, feels like the work leaves the idea of design and move towards something that looks more like an art concept.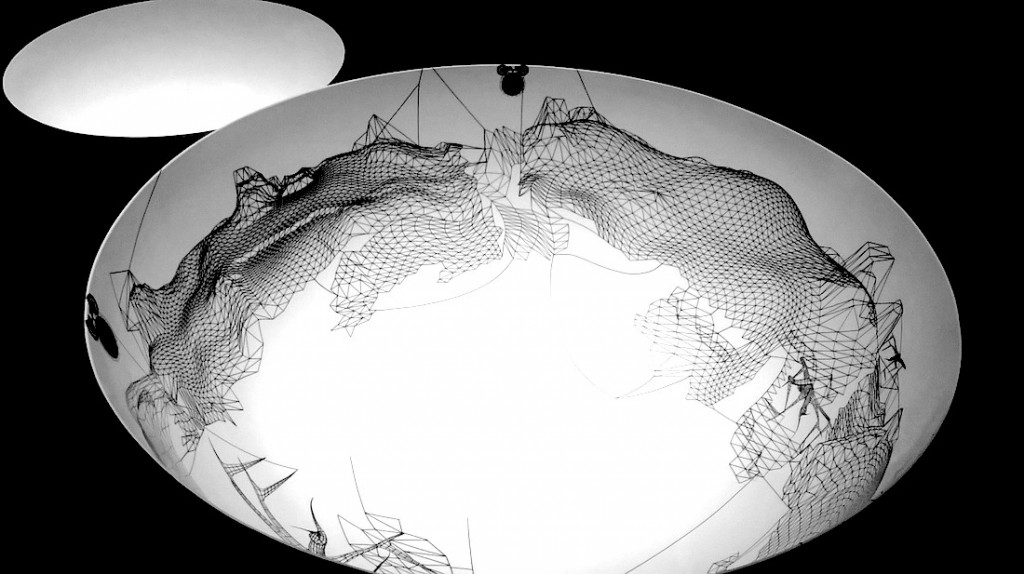 She uses a generic 3D software program to make the animated landscapes and the little creatures "making" it. She is creating the landscapes with shapes and then deleting the solid part so only the lines are left. The landscapes on the bowls exhibited at the Stedelijk Museum are made with a collage technic, where Clair Verkoyen samples and merges her 3D animation together and make the universe.
As to the question why does this little universe belong on ceramics the answer is, that it maybe does not? It seems nevertheless that it has been a natural process of her design career to this point, working first with 2D, then 3D and shifting from photoshop to 3D animation. In connection to Clair Verkoyen's work the Stedelijk Museum presents, as exhibition text, the history of the Dutch tradition of importing ceramics from China. And it is true that Clair Verkoyen bought the ceramics in China but it was more because of fascination of material rather than a nod to history.
I have seen more post-internet art works around for the last couple of years, and for me Clair Verkoyen has used some of the same technics of working – creating worlds – (besides the obvious: that the work made by/on the computer program). Why does post-internet artist make utopian worlds? I have seen a work by Cécile B. Evans named "What the heart wants". It is an animation about the connection between human and technology. Her world is set in a futuristic, sterile and a bit barren world where human and technology has merge so much that it is hard to find out what is what.
Ed Atkins work has esthetically similarities to Cécile B. Evans's work because the formal presentation (screens/projection) and something else I can't put my finger on. I perceive Ed Atkins animation works differently, he creates a narrative or a statement and the world he creates somehow implied. And that is the thing about making animation, it has to be created from a blank screen. Because of the digital medium these artists uses it to open up a new platform to show there art. Serpentine Galleries has a website connected too their gallery this opens up fore another art form 'Net Art'.
The differences between 'Post-Internet Art'[x] and 'Net Art'[x], is that in Postinternet it is able to be both online and offline. Where 'Net Art' only exists online. In the depth of the internet you can be friends with AGNES at the interactive part of the webpage of Serpentine Galleries.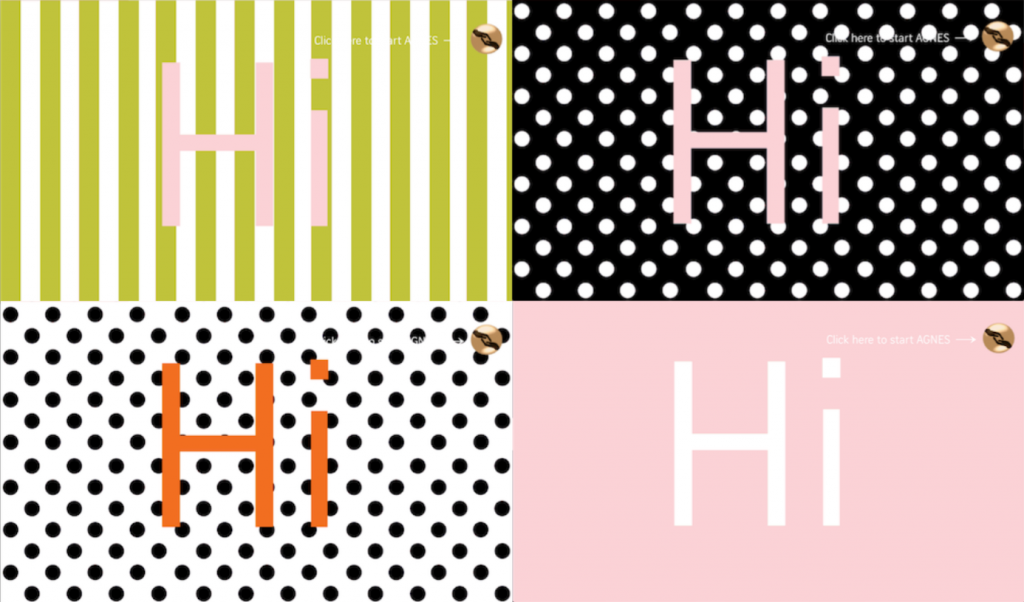 AGNES is made by Cécile B. Evans. I have visited AGNES several times during this writing assignment and mostly she follows a pattern but one time she encouraged me to think about the idea of herself and showed me a place where I could learn to write HTML code.
Cécile B. Evans seems captivated by the though of involving others in process of her work. At the exhibition "What the heart wants" Cécile B. Evans had created a part named: "Working On What the Heart Wants".  Here she shows how the animation/movie was made through chatroom bits, pieces and conversations between her and her programmer. Somehow it a very natural nextstep because all of us have a computer so in principal we can all make our own world and what is more important is that everybody can access it. Public art on the internet makes the definition of art even wider. And raises the question: Can the game SIM's (as an example) be art? It's interactive like AGNES and it is a world where you create houses and relationships.
All this research made me realize that the worlds created by Clair Verkoyen, Cécile B. Evans and Ed Adkins in whatever medium they work in are very complex and speaks to the observers fantasy. Nothing is given and more observations opens up new layers of experiences. I love being emerged into those kinds of worlds I find in art, literature and movies.
Being able to make worlds is a specific kind of magic.