At March 16th 1992, Cornelia, Jane, Greetje, en Weimpje Koelewijn Vermeer cleaned the pavilion of the Gerrit Rietveld Academie.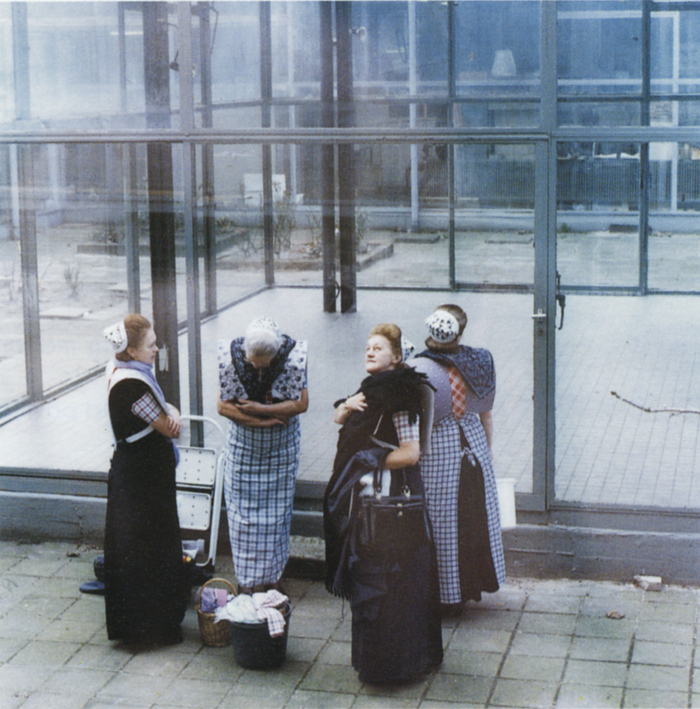 the soberness and functionality of Rietveld
the neatness and the costume of the women from Spakenburg
respect
space – light – color.
a women that cleans will not lose her morality.
Job Koelewijn, Winner of the Dr A.H. Heineken Prize for Art (2006) talks.
photo's by Erik van de Boom, reprinted from Rietveld Publication no 76