"abandonment" Tag
Tuesday, March 1, 2011
Superstudio was founded in 1966 in Italy by Natalini, Torrelado di Francia, Alessandro, Roberto Magris and Piero Frassinelli. The group developed as a result of the expanding cities, which contributed to the growing amount of products and design.  Later on they focused more on architecture and they did cut-outs and city plans of over expanding cities.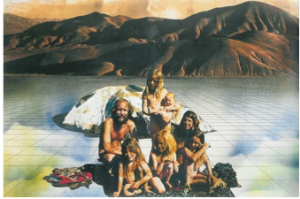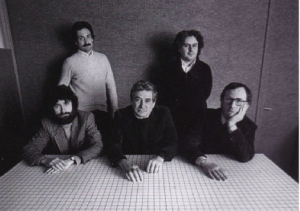 In the 60s the post-war modernization was a fact in Italian society and decimating the surrounding urban landscape. Mussolini's fascist regime contributed to the invitation of Italian mass society, but did not construct a mass consumer culture. That would be the accomplishment of the governments who supported private investment. There
was no sufficient safety regulation to ensure proper building methods. The result was catastrophic, with speculative buildings placed randomly through the urban margin. Italians were becoming more urban and more hooked with their object world, but adapting to this new consumer oriented lifestyle unavoidably meant that they came apart to traditional habits.
During this time the student population doubled to half a million, providing a force behind the rise of mass student culture. This slide towards social breakdown was brought into view through the work of some of the countries artists. Like Michelangelo Antonioni who with his film "Red dessert" showed a devastated landscape with factories and pollution. This was a reminder of a simpler past and reflected on the built environment.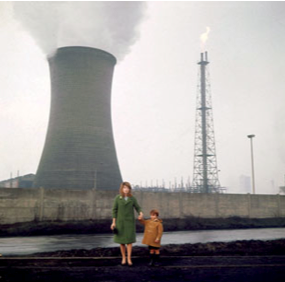 from the film "Red dessert"