Yesterday I went to this book presentation of the book "TD 63-73"[x].
To be honest I did not know anything about this presentation of the book, before Henk told me about it. And just today I went online to get information about the book. But beside this book presentation I found myself setting in a room, with people from the movie "Helvetica", which is about the typeface Helvetica. Suddenly my idols from this film were sitting just a few meters from me. Just one meter from me was the great Dutch graphic designer and typographer Wim Crouwel. And next to me the people from Experimental Jetset were sitting. Even though I did not understand most of the presentation, because it was in Dutch, I was busy looking at these people and thinking about my future in the graphic world.
They represent my dream of becoming a good graphic designer.
[by Kristine Andersen]
I will forever be a starfucker of these people!
de-mystification of Total Design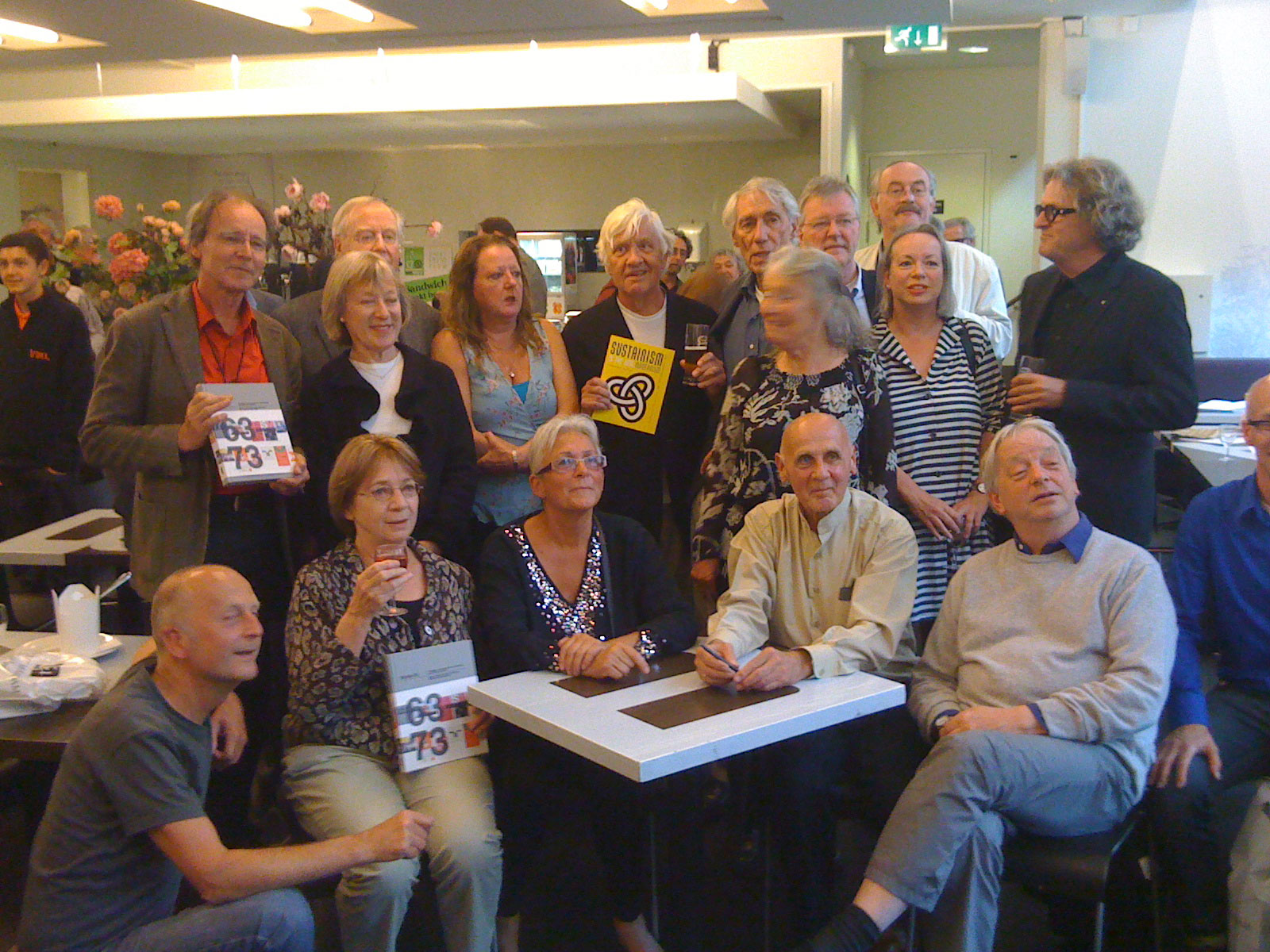 In the middle with yellow book 'my hero' Anton Beeke, to the right of him the godfather Wim Crouwel. sitting at the tabel writer of the book Ben Bos and to the right of him speaker Paul Mijksenaar and all the others of TD
[by Henk Groenendijk]