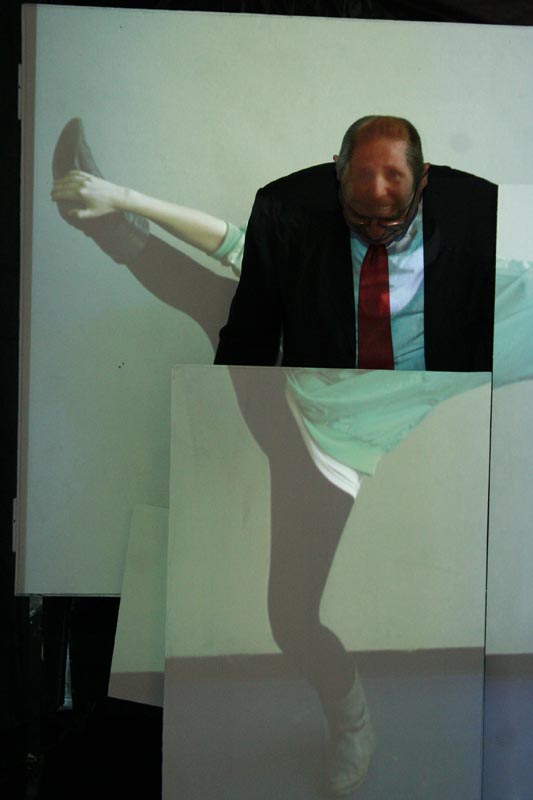 For the last time I visited "The Student", this time busy hanging prints and getting all the little things ready for the exposition. 'Is this it?' I asked,
'No' she replied, 'it needs the projection to really work'.
I felt I was taking a look in my own project, as I had been busy for 2 weeks on an installation that was going to project images of Rietveld students on the visitors of the Open Day, giving them the chance to be, for a moment, a Rietveld student.
The artist Jean-Christian Bourcart at some point also thought "It needs the projection" and made the great series "Collateral"