If you talk about communication, you can not avoid Paul Elliman.
Paul Elliman is born in 1961 in the UK. He is a London based artist and designer, with works primarily focusing on communication and different ways of communication through language, sound and typefaces.
He is dealing with new looks and ways to use the written language. He has made a human alphabet, with people acting letters in a photo booth machine.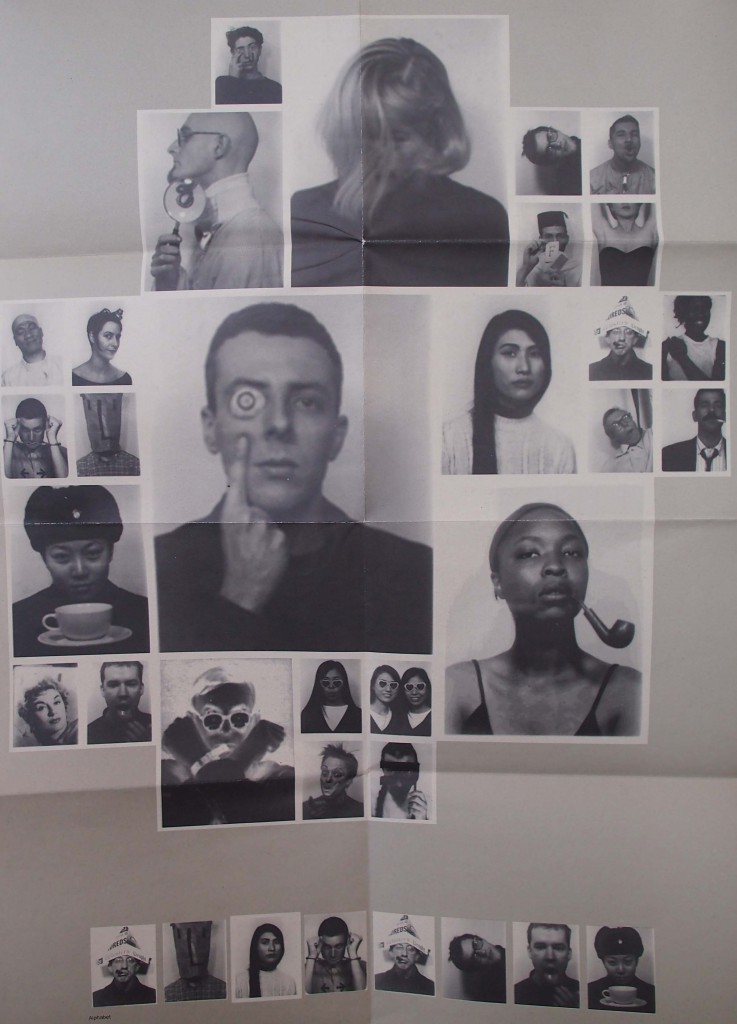 The original poster as Paul Elliman made it.
His work often involves collections of things. The largest project is his own font, "Found Font", which is based on things from his everyday live. It is an ongoing project that already has been going for over 23 years.