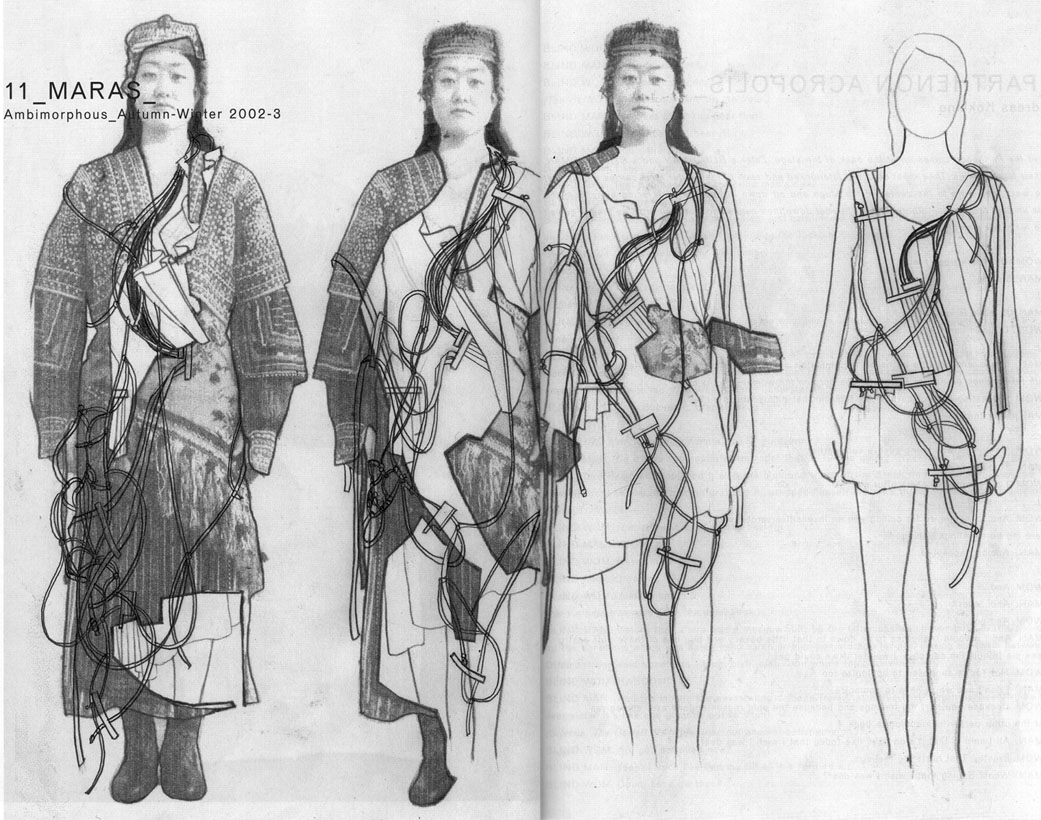 Clothes are ultimate symbol of the culture. It's a reference point, a language of people, a language of territories.
The growing of technology affects notions like identity, mobility, displacement and migration They are parts of Hussein Chalayan's work, and of our daily life too.
Many of us are foreign, from where are we coming from, how are we going to integrated this new folklore with our, this new environment where we are living now?
Here some examples, based on the work of Hussein Chalayan through the question: How technologies and displacement of people can change the folklore today?
Can we talk now about a construction of a bicultural folklore? or a multicultural folklore?
What are we losing, what are we creating new?
Can we say that we still need some reference points?