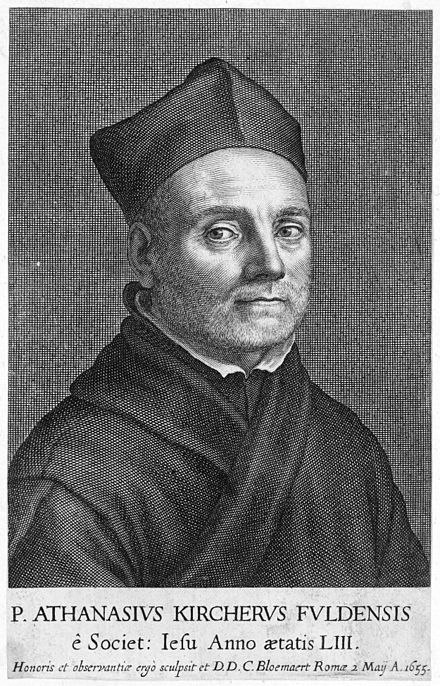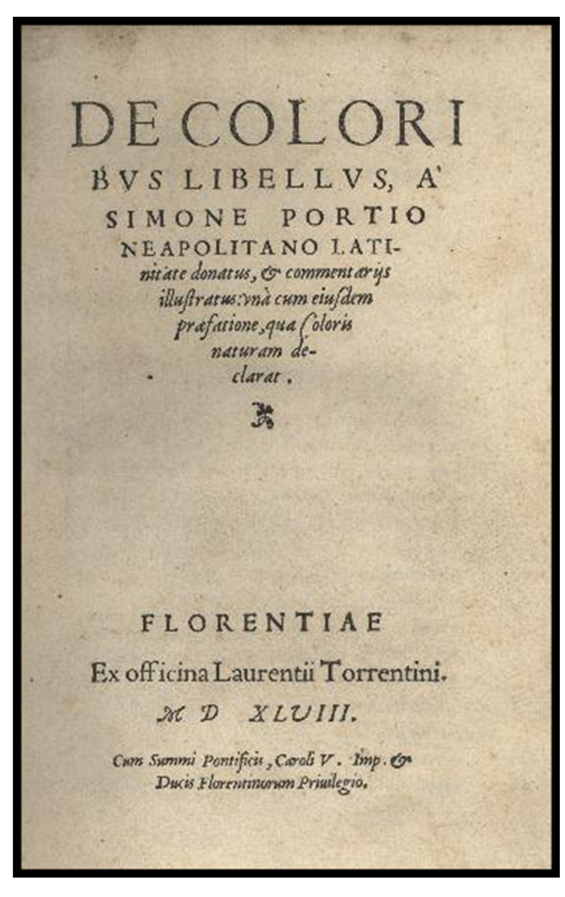 Athanasius Kircher,was a German Jesuit scholar and polymath. As he had outstanding talents and  wide range of interests in mathematics, geology, medicine, etc.  he has been often compared to fellow scholar Roger Boscovich and to Leonardo da Vinci. Kircher also was a follower of the theory called ON COLOURS which argues that all colors (yellow, red, and blue) are derived from mixtures of black and white.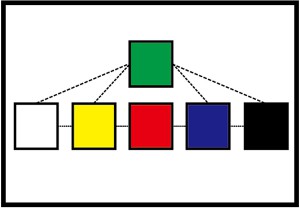 As we can see in this diagram, all the color points of the system can  be reached from white and black, and this shows his fundamental view on colors as genuine product of light and shadow. In his system, all combinations of colors are produced with three colors between white and black and all the possible mixtures are shown on half-circles.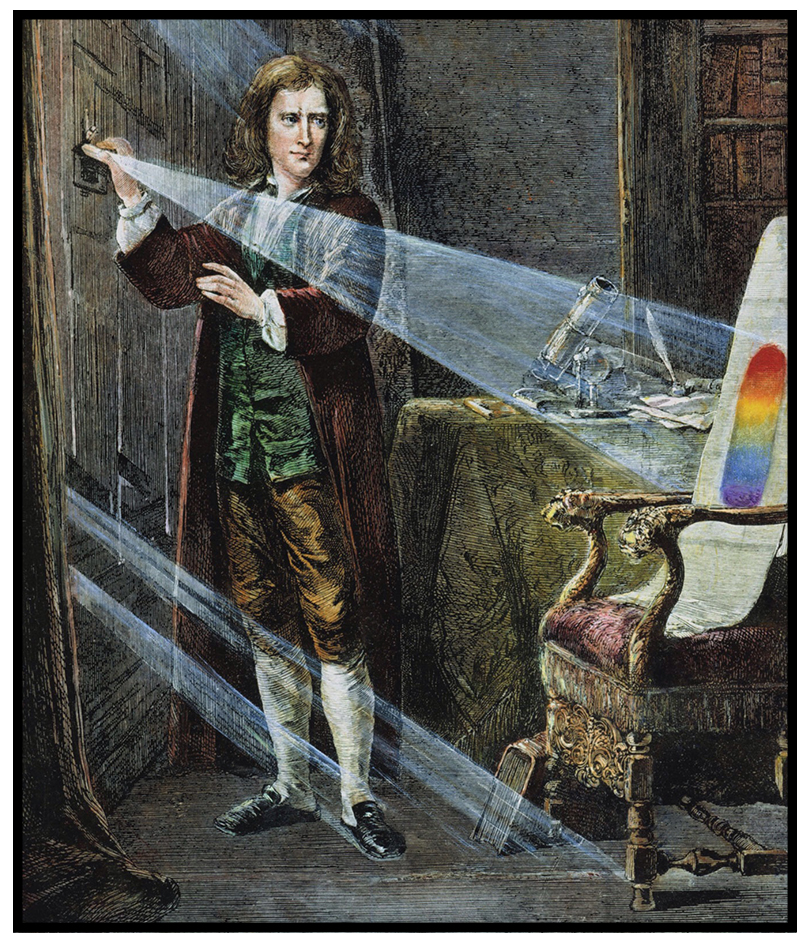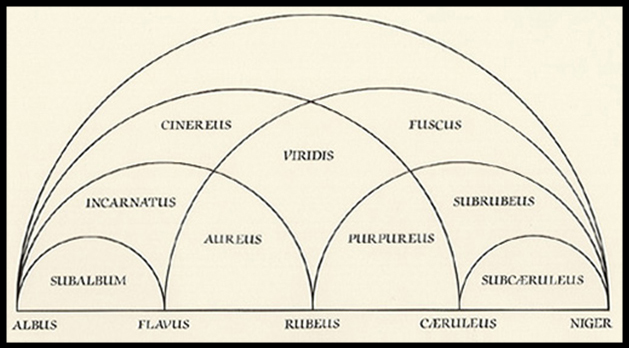 For example, in the case of green, which is a mixture of yellow and blue, it is located at the overlap of yellow and blue and takes a special position as it is in the center with red below. It remained influential until Isaac Newtons's experiments with light refraction came out. In fact, the prism, and its effect on light, was something already known to Kircher, but he made an incorrect ordering of colors from bright to black. Newton was the one who defined the right order of the rainbow colors.
Still his system has significance for the color theories for these reasons.
It is a linear diagram with red, yellow and blue as the basic colors
It is  a theory behind De Coloribus (all colors are derived from mixtures of black and white)
It also provides a firm idea of mixed colors, characterized by semi-circular bows