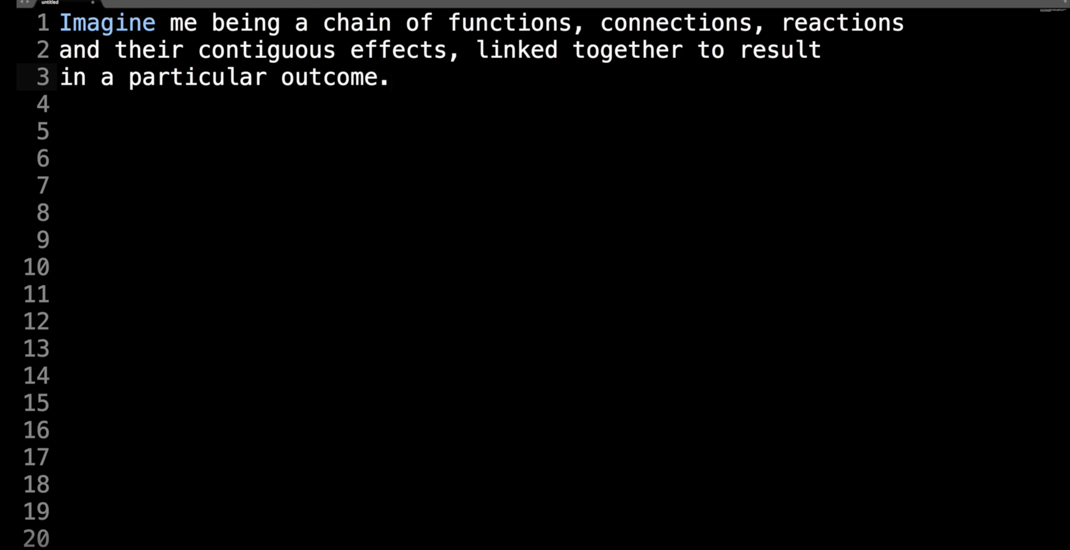 "The infinite script" (2016) is an alternative way to look at a human being. It is an uncommon representation of a nature and specifics of mental and behavioral algorithms.
This work is an attempt to visualize a functioning organism as a mechanism supplemented with a human intelligence that uses algorithms. The visibility of the algorithms is created by a computational language and visual information, which are united in one endless artistic research.
A self-development of an artist is a key point of this audible script. It has been performed as a visual monologue of the artist together with the video projection.


Thesis by Kateryna Snizhko as a video/animation artwork, presented at the 2016 graduation show as part of the department of photography
all rights to this thesis are property of Kateryna Snizhko © 2016
for more information check out Kateryna's website : http://www.experiolation.com//