Na mijn eerste kennismaking met het werk van Hella Jongerius had ik direct een hele sterke mening gevormd.
Gaandeweg ik aan het schrijven was hoe ongelofelijk simpel ik haar werk vond zoals bijvoorbeeld een door haar ontworpen print voor een sneaker moest ik toch telkens mijn mening bijstellen.
Zodoende ben ik zeven keer overnieuw begonnen. Telkens uit een verschillend standpunt. Ik moest en zou duidelijk maken hoe ongelofelijk slecht ik haar werk vond. Maar telkens naarmate ik me meer en meer verdiepte bleek ik ongelijk te hebben.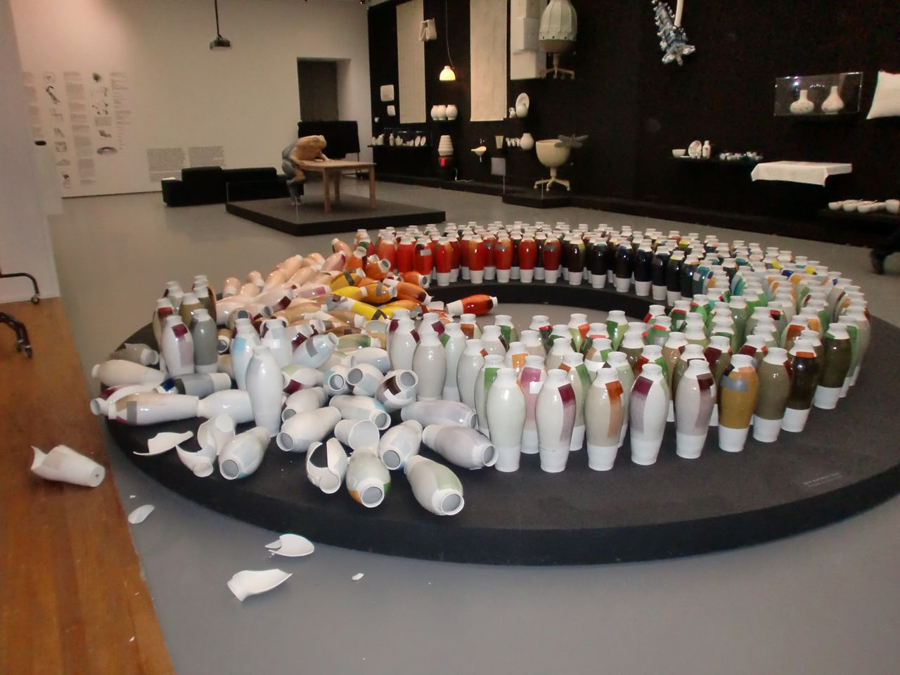 Ik vond bijvoorbeeld uit dat wanneer ik in google: "Hella Jongerius kunst" intikte 32.400 resultaten kreeg. En wanneer ik: "Hella Jongerius design" intikte 163.000 resultaten kreeg. Ook op Facebook wordt zij twee keer onder design genoemd en niet onder kunst. Ook verschillende zoektermen in google geven duidelijk meer resultaten wanneer Hella Jongerius met zoekterm "design" word gebruikt.
Zo besloot ik: "Hella Jongerius moest uit het (kunst)museum." Na verder research over design in kunst musea bleek het Boijmans van Beuningen zelfs vrij bekend is om de manier waarmee zij design een plek in het museum geven. Een designer (Wim Crouwel) was zelf in de jaren 90tig diresteur ervan. Daarbij bleek ook dat Jongerius zichzelf niet zo zeer een kunstenaar of designer noemt maar verschillende dingen op verschillende manieren benaderd. Het kwam er dus op neer dat Jongerius werk doordacht is. Iets meer probeert dan alleen maar design te zijn.
Zo kwam ik telkens mezelf weer tegen. En moest ik toch weer nuanceren. Door telkens opnieuw te beginnen en zoveel verschillende standpunten te hebben ingenomen ben ik heel veel te weten gekomen over Jongerius.
Nog steeds staat een groot deel van Jongerius werk me tegen. Maar wat ik wel ben gaan zien is dat ze niet alleen commercieel werk maakt of veel geld probeert te verdienen met reproducties. Wat ze doet komt wel degelijk ergens vandaan. Jongerius gaat te werk als een kunstenares en vormt vanuit daar vaak toch functionele objecten of gebruiksvoorwerpen. Dit begint al in het ontwerp proces. Ze stelt zo nog meer eisen als iemand die enkel vanuit kunst of enkel vanuit design beoordeeld. Designers die zich begeven in de kunstwereld worden geacht autonoom te kunnen werken met een eigen handschrift en/of thematiek. Maar tegelijk moeten ze aanvoelen wat de markt wil. Toch lukt Jongerius dit erg goed. En voert ze daarnaast een interessant onderzoek uit naar de cross-over tussen deze twee werelden die steeds vaker hand in hand gaan.
In mijn research naar Hella Jongerius en design in de kunstwereld kwam ik op een blog geschreven door "deDeurs" Naar aanleiding hiervan ontstond een discussie…
http://relibasher.wordpress.com/
deDeurs zei,? 13/12/2010 bij 20:33
Hella Jongerius, hou 's op met parasiteren?
'Coalitie blijft bij kunstbezuinigingen'.[x] Als de coalitie niet liegt – grapje! – dan hebben Museum Boymans en kunstenares Hella Jongerius heel erge pech. Want over de kunstheid van Hella's aldaar geëxposeer- de Kunst valt flink te discussiëren, alvorens het flink te subsidiëren. Hetgeen ik hier dan ook even ga doen! Ik voel me door Hella al net zo in het ootje genomen als door Jeff Koons of, dichter bij huis, Tinkebel, de psychopate die zichzelf niet begrijpt laat staan een persoonlijkheid als Kunst.?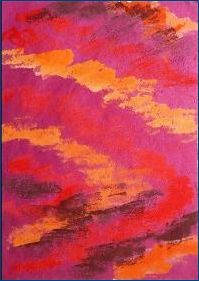 Hier links en onderaan ziet u stukjes creatieve expressie van de excentrieke Kam Lai Tong. Werkt hoofdzakelijk in het neo-faunale abstractisme. Gevoel voor balans, kleurbeheersing, er zit zelfs diepte in. Onbedoelde sublimiteit? Mwôh, olifanten zijn vrij intelligent.
Hella Jongerius wordt in Nederlandse kunstkringen ook als een olifant beschouwd, maar ik mis bij haar een zekere intelligentie. Ze maakte 300 kleurige vazen. De vaasjes zijn kunst van Ikea niveau. Persoonlijk vind ik die groothandel best aardige dingen maken, maar Hella moet gedacht hebben, ik kan zoveel meer! Right. Door de keramiekjes in de vorm van een donut bij elkaar te zetten, geeft ze er een diepere laag aan mee. De vazen babbelen een Statement uit. Welke, heb ik niet kunnen ontdekken. Maar meestal mag werk met Grote, Diepgaande Boodschappen alleen door de kunstenaar zelf begrepen worden. Vandaar de heel diepgaande titel 'Coloured Vases'.
Een bezoekster van het Museum boog zich over het Jongerius tableau, raakte overmand door de geur van de Grote Boodschap die uit de opstelling walmde en zeeg bewusteloos neer. Veertig kunstbezielde vazen reageerden daar op met een hartbrekend Kraksky.
OMG wáár is de subsidiepot! De schade – 40 vazen, wij tellen gezellig mee – wordt geschat op enkele tienduizenden euro's. Verpletterend! Een FOK reaguurder rekende snel. €240 gaat dit de belastingbetaler kosten. Per vaas.

Museum Boymans, Ministerie van Kunst, Kunstcultuur en Kunstwetenschappen; schaam jelui diep. En mevrouw Jongerius, ga asjeblieft met spoed omscholen. Wordt trainster van blindengeleidehonden, stratenmaakster, whatever. Er komt niet alleen geen greintje originaliteit en kunstzinnigheid uit je jatten,
je wordt zelfs overtroefd door een lompe olifant.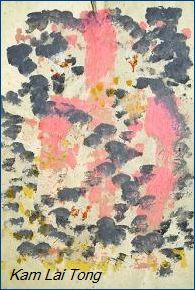 andy zei, 06/01/2011 bij 22:03 Verdiep je is eerst in het werk. Je weet er duidelijk niets van. Ik ben ook geen fan van haar werk. Maar er is duidelijk meer. Ik doe momenteel research naar haar en haar werk ook omdat ik haar werk niet mooi vond. Zou je ook eens moeten doen voordat je je mond open trekt.
deDeurs zei, 06/01/2011 bij 23:13 Maar er is duidelijk meer Nou, daar ben ik dan heel benieuwd naar. Zal ik er 's naar raden? De kring van vaasjes bevat een geëngageerde boodschap. Het vervelende van geëngageerde kunstenaars – zoals psychotherapeutisch geval Tinkebel – is dat ze de kunst er vaak mee gijzelen. Wat jij vergeet, andy, is dat er niet alleen een kunstproducent is, maar dat er ook kunstconsumenten zijn. Die het recht op een vrije mening hebben.
deDeurs zei, 06/01/2011 bij 23:23 Verdiep je eerst in het werk. …Hm, jij hebt je duidelijk niet verdiept in mijn artikel. Je hebt elk feit en elk vergelijkend trefwoord en elke conclusie overgeslagen, besef ik nu. Ik heb dus mijn tijd aan je verspild.
andy zei, 06/01/2011 bij 23:24 Beste deDeurs, Ik zou je aanraden niet te raden maar te lezen. Het internet is bezaaid met informatie over Hella Jongerius en haar werk. Ik waardeer hoe je jezelf de rol van kunst criticus hebt toegewezen maar je mening berust op een raden in plaats van kennis. Dit heeft niks met een mening te maken. Mijn mening is namelijk dat het niet mooi is. Maar Hella Jongerius haar werk "klopt" aan alle kanten. Zowel beoordeeld uit een kunst perspectief als uit een design perspectief. Ik ben benieuwd naar je "mening" na wat meer onderzoek. Zodat je je "mening" ook kan onderbouwen.
deDeurs zei, 07/01/2011 bij 00:18 Ik heb haar uitleg gelezen, over de vaasjes en de tafel/kikker. Ze wil Kunst uitdrukken, en tegelijkertijd gaat ze met een boog om Kunst heen. Ze gebruikt de vaasjes als canvas, maar wat ze op dat canvas zet, drukt niets uit. Haar kunstwerken schreeuwen 'Wij zijn Kunst', en that's it. Ambachtelijke kwaliteiten zijn volgens Jongerius niet afleesbaar aan de perfectie waarmee dingen zijn gemaakt, maar aan de afwijkingen, 'misfits', de zichtbare sporen van de hand van de maker. Perfectie bestaat niet. Dan is het vaak niet eens mooi meer. Elke kunstenaar, hoe fantastisch ook, levert 'misfits' af. Ik ben niet in kunst afgestudeerd, andy, maar ik weet dat kunst ook een gevoelskwestie is. En daar gaat het bij kunstwerken toch om? Het moet je raken, het moet je verwarren, verrukken, ongerust maken, verbijsteren en desnoods vervullen met walging. Als het maar vanuit de creatieve ziel gemaakt is. Want dat betekent dat er leven in zit. Wat Jongerius creëert (met die kikker bijvoorbeeld), is meeroeien met de geverfde piepschuim stroming, met de junktrend. Het is volstrekt levenloos.
andy zei, 07/01/2011 bij 10:23 Hella Jongerius wil geen Kunst uitdrukken met deze vazen. Ik vraag me ook af hoe je Kunst uit kan drukken als gevoel an sich. Hella's werk bestaat grotendeels uit research. Zo zijn de kleursamenstellingen een onderzoek zoals vele andere kunstenaars dit ook hebben gedaan. In kunst worden keuzes gemaakt met een bepaald idee. In design meer vanuit functionaliteit. Het is heel moeilijk Hella Jongerius haar werk te beoordelen omdat zij zich op de grens tussen deze twee bevindt. Wat jij nu doet is enkel zoeken naar iets dat jou een bepaald gevoel geeft. Natuurlijk heb je recht op een vrije mening als kunstconsument maar dat wil niet zeggen dat je mening gebaseerd is op kloppende feiten.
deDeurs zei, 07/01/2011 bij 13:37 Andy, de enige kloppende feiten die ik zie is iets dat veel geld kost.en wat niemand bevredigt want het is 'een onderzoek naar kleursamenstellingen' en 'moeilijk te beoordelen'. Op welke gronden baseert de directeur van Boymans eigenlijk dat dit Kunst is? Omdat het 'experimenteel' is? Dus elke les op de kunstacademie en elk uitprobeersel in het atelier is tegenwoordig een kunstwerk Ik blijf bij mijn opmerking in het artikel dat ze originaliteit ontbeert, maar ik heb dat inderdaad niet goed onderbouwd. Ik ben zelf trouwens meer geïnteresseerd in b.v. glaskunst, dat vind ik creatieve kunst gekoppeld aan pure ambacht, met vaak oogstrelende resultaten. Dàt is voor mij Kunst. Ik moet de kans krijgen het mooi te vinden, kunstenaars als Jongerius doen in hun hang naar anti en contra zijn die moeite doelbewust niet. Iemand plaatste ooit een doodgewone keukenstoel in een exporuimte, daarnaast een foto van die keukenstoel en aan de andere kant een bladzij uit het woordenboek met de betekenis van 'stoel', en stond daar met arrogant vooruitgestoken kin en pik Kunst te presenteren. Dan zeg ik, je bent een oplichter. Het strekt Jongerius dan weer tot eer dat ze nèt geen conceptionele kunst maakt, ze heeft die vaasjes immers zelf gemanipuleerd. Ik vind het echter niet terecht als daar gemeenschapsgeld aan besteed wordt, dan kun je elke graffiti artiest van 14 jaar ook wel gaan subsidiëren. Ga voor zulke kunst maar met een centenbakje rond in de kring van je bewonderaars. Dàt was mijn hoofdpunt. Hella Jongerius (1963) geldt internationaal als een van de belangrijkste ontwerpers van haar generatie??Wat ontmoedigend voor Nederlandse creationisten die met echt interessante en mooie werken komen, zoals Folkert de Jong, José Lubbers, Paul de Reus, Carolein Smit, Hanco Kolk.
andy zei, 07/01/2011 bij 14:40 Ik ben niet van mening dat dit niemand bevredigt aangezien er een grote groep dit onderzoek wel waardeert. Daarbij is het niet enkel onderzoek. Het werk komt voort uit een onderzoek. Dit werk wordt niet zozeer geëxposeerd omdat het kunst is maar juist omdat het iets zegt over design en kunst van vandaag de cross-over die steeds meer zichtbaar wordt. De hele expositie is hier dan ook naar ingericht. Het is niet voor niets dat de objecten aan de muur zijn bevestigd. Alles duidt erop dat dit over de cross-over van kunst en design gaat. Omdat dit tegenwoordig hot topic is wordt hier aandacht aan besteed door het Boiymans. De "vaasjes" zijn niet door haar gemanipuleerd maar juist gekozen omdat zij de misfits zijn op collectie. Waardoor ze juist een meerwaarde krijgen. Metropolis M heeft hier laatst een interessant stuk over gepubliceerd. http://www.metropolism.com/magazine/2010-no5/the-designer-as-artist/
deDeurs zei, 07/01/2011 bij 16:49 Ik heb Jongerius niet nodig om te weten dat die crossover, de versmelting van art en design, een steeds sterkere invloed krijgt. Die crossover is trouwens al zo oud als Frank Lloyd Wrigt, Bauhaus en Art Deco. Saati & Saati zijn er ook al jaren mee bezig. Ik kan inderdaad niet vinden dat Hella de vaasjes zelf gefabriceerd heeft. Dus tóch een Conceptioneel kunstenares. Nou, als er iets killing is voor de expressieve, creatieve kunst, is het verdomme dat. Ooit iets over Claire Emin gelezen? Soortgelijke 'artiest'. Deze mensen maken me kwaad. Het doet er niet toe of een kunstenaar mooie of lelijke kunst maakt, Andy. Dat is een kwestie van smaak, ook. Maar ik zag haar aardewerkjes en meubels. Ze is gewoon een designer voor meubelfabrikanten. Daar sterft het van, dus het huis Boymans mag wel fluks wat vleugels bij gaan bouwen.?Ik werk aan een vervolgartikel.
Andy zei,?09/01/2011 bij 20:11 Dus omdat die cross over al bekend is kan het niet meer in het Boijmans. Ik zie niet hoe conceptuele kunst "killing" is voor expresief en creatief. Het gaat er inderdaad niet over of Hella Jongerius mooi of lelijk werk maakt. Maar haar werk steekt duidelijk heel goed in elkaar. In design termen en in kunst termen. Wat je wel kan zeggen is dat Hella Jongerius tussen de twee disciplines zweeft waardoor er moeilijk over te oordelen is. Aan de andere kant wordt zij daardoor door alleen maar meer critici beoordeeld. Jongerius beschouwt zichzelf niet als een kunstenares echter gaat ze wel zo te werk. Daaruit ontstaat design. Onder andere voor Ikea. Maar zeker niet enkel en alleen. In bovenstaand stuk wordt geklaagd over de kosten van de kapotte vazen. Echter zal deze nooit uit een fonds kunnen worden verhaald. Verder mist er een diepere laag en is de titel niet goed genoeg. Het gaat om hele andere dingen in dit werk, Oordeel niet vanuit onwetendheid. Ben heel benieuwd naar je vervolgartikel. Gebaseerd op feiten hoop ik.
deDeurs zei,?09/01/2011 bij 23:59 Ik ben een blogger, dus Onwetendheid is my middle name. Ik heb eigenlijk geen interesse meer in Jongerius. Er zijn nog zo veel andere misfits om over te schrijven! Jongerius beschouwt zichzelf niet als een kunstenares. Mooi, oprotten uit Boymans, dan. Dat is een museum voor Beeldende Kunsten