As children we were told fairy tales when adults wanted us to stop crying. Stories of kidnapping, the black death and drug use sometimes disguised in jolly rhymes, melodies and childish fantasies. They have taught us not to look in the room meant to be kept shut, in other words; be obedient otherwise face terrible/fantastical consequences.
Not always, this kind tales –sometimes happy– about far away lands, keep us amused in a world so "understood" and "real".
Walter van Beirendonck uses this element in many of his clothing articles. Connecting both worlds of childish imagination and colors with the really real world of grown-ups.
And it can really get
real.
It looks like van Beirendonck is busy writing his own fairy tales with every show. Each representing a different space and feeling.
He has even created a character to better express himself with.
 A quote;
"MISSION OF MONTH: AS THE SNAPPIEST DORKIAN KNOWN, CHOSEN ALIEN OF THE W.& L.T.HOOD AND EARTHLING-MAGNET – PUK PUK'S MISSION IS TO TRANSEND THE W.& L.T. AUTUMN VIBES TO THE EARTH ALIENS.
 KWKWKWKWKWKWKWKWKWKWKWKWKWKWKWKWKWKWKWKWKWKWKWK
HI HI HI FASHION-FRIENDS. PUK PUK WANTS TO TAKE YOU FOR A RIDE ON THE BIG WHEEL THIS MONTH AND FROM THE TOP TAKE A SNEAKY LOOK AT WHAT W.& L.T. HQ IS PUTTING IN ALL L(OVE)-RATED STORES FOR THE CHILLY MONTHS COMING. IT IS A CANDY-CUCKOO RANGE THAT WILL SING OUT TO ALL W.& L.T. FANS AND WAKE-UP ALL THOSE NON-W'S TO SEE WHAT A SEXY FUN TIME THEY CAN HAVE BEING A W.& L.T.ING.
 ALTHOUGH I AM SMOOTH, BLUE AND HAIRFREE, WAY BACK WE DORKIANS WERE HAIRY ALL OVER. TODAY I FEEL LIKE TEDDY-VELVET AND IN ORDER THAT ALL FANS OF W.& L.T. CAN EXPERIENCE THE PLEASURE OF THE TOUCH OF PUK PUK THEY HAVE RELEASED SOME VERY SPECIAL SWEAT-TOPS IN TEDDY MATERIAL. SOME COME IN A HARLEQUIN CHEQUE AND SOME COME WITH OLYMPIC MEDALS AND ALL ARE PURRY SOFT!
 W.& L.T. THEN ENTERS THE FREAK-SHOW TENT FULL OF MAGICAL PEOPLE WHOSE CRAZY EXISTENCE IS NOT LIKE MANY OTHERS ON EARTH. INSPIRATION COMES FLOODING FROM THE HAIRY PEOPLE AND CELEBRATED WITH T-SHIRTS AND DENIM WITH A HAIRY PRINT ALL OVER. THE LOOK IS WILD, TRASHY AND LETHAL AND SURE TO GET THOSE HUMAN APE-GENES OH OH OHING. THOSE NICE PEOPLE EVEN PROVIDE RAZORS SO YOU CAN GET CREATIVE AND GO ELVIS.
 AND THEN BACK ON THE BIG WHEEL AGAIN, SPINNING INTO AUTUMN WINTER, IS THE TASTE OF SAUSAGES AND BIG RED LOLLIPOPS FROM THE FAIRGROUND. W.& L.T. RE-CREATES THE PLEASURE GARDEN WITH LOLLIPOP T-SHIRTS (LICK ME!) AND HOUSE OF HORRORS BAGS AND TOPS WITH ILLUMINOUS IMAGES OF SKULLS. HOLD ON TIGHT THE RIDE IS JUST BEGINNING!
 PUK PUK MUST GO NOW BUT PROMISES TO BRING YOU MORE NEWS FROM W.& L.T. NEXT MONTH. REMEMBER IF YOU SEE ME FLYING ABOVE YOU IN MY STELLAR CADILLAC REMEMBER TO GIVE ME THE HORN!
 KKKWWW PUK PUK
 * NOT LITERALLY – EARTHLINGS WILL NOT BE ABLE TO PERFORM THIS TRANSITION UNTIL THE YEAR 2497 AND THE GOLDFISH POPULATION WILL BE THE FIRST TO WORK OUT HOW
"
That's an actual quote from Walter's website; http://www.walt.de.
The Character is Puk Puk, who comes from planet Dork. Tells it how it is and is inspired by the people of Papua New Guinea.
They even kinda look like Puk Puk if you squint your eyes a bit.
What I also like about van Beirendonck besides his difficult name, is that he seems to live in his own world. As do many of us. Actually, we all live in our own little imagination, it's only our relation to others that makes it seem and feel so shared. Perception in our civilized society is very important.
If you were at a party with 30 people, chances are 7 might be schizophrenic. Today we don't get burned at the stake or get shock treatments and lobotomies
(our memories of them nothing more than Ramones lyrics and Jeffrey Dahmer victims). You do however get shunned from being "normal".
Bah, who the fuck wants to be normal anyway?
Furthermore who's to say what normal is?
(If we're talking about mathematical norms, then sure a norm is the recurring number, but the idea that this recurring number is the best,
what's that about?)
Some cultures modify their bodies as a form of beauty, while other cultures frighten themselves with stories of malformed humans who are either savages or uncivilized.
O brave new world that has such people in it.
"I am a storyteller and it is my way of thinking and presenting in a total way."
In his scrapbooks Walter van Beirendonck creates an atmosphere. Each book tells a different story. This is visible through the clothing evolving therefrom.
His models also look like characters in tales about worlds which only van he has the key to.
Some look like travellers with equipment to prepare them for the trip.
A nice example of this is in his 2010/2011 W. & L.T. winter collection;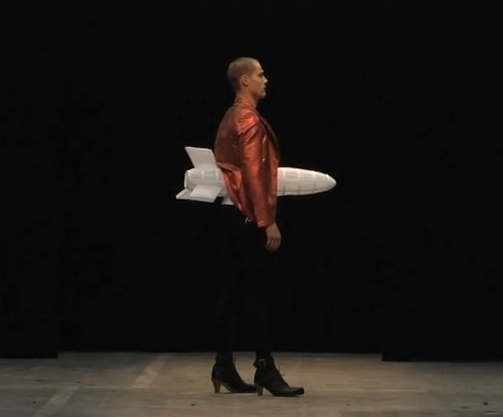 In his 1998/1999 W. & L.T. winter collection (aptly named fairy tales) he started the show with little children in what looked like pajamas. They seemed to be uniforms for the astral projection soon to be taking place in their little heads while they unknowingly sleep. A place without the bounderies of space, time or adults.
At the end of the show he had a gathering of fairies in a forest with everything except their bodies amplified in size.
He finds a nice balance between what is real and fantasy.
Not only that, his clothing has even appeared on the Simpsons.
Nice that he's been inducted into the modern fairy tale. The characters on the Simpsons have been living (almost) happily ever after for years in pop culture.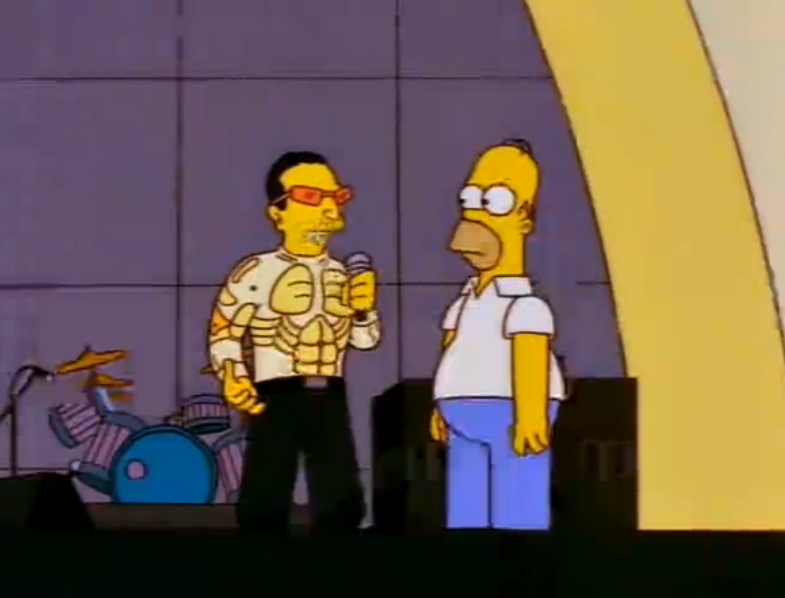 Did I mention that he's also creating children's books now?
Oh, yes. Well golly, Walter, if you don't make it now, you never will.
"Even if I make a children's collection the first step is the story and following that the characters are built. It is my way of thinking,
I think in stories."