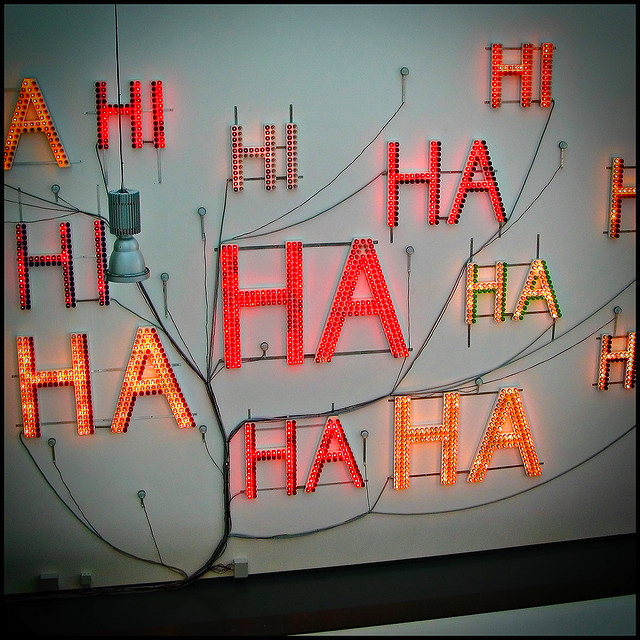 John Körmeling's "Hi Hi Ha Ha" (1992), Van Abbemuseum, Eindhoven, 2006.
I found John Körmeling interesting for his fine and clever sense of humor. He is infected with a serious imagination. He has an unconventional approach to the architecture, because he includes not only architecture, but also urban planning, design and art. His work can not be subsumed under one heading, it comically disrespects the hierarchies of rationality, good taste, and beauty. Beyond being merely clever, his solutions are visionary, and resonant in their playfulness. The sense of flexibility in Körmeling's works is palpable. Each idea, or proposed design-and-build project, is resonant with some level of awe and wonder conveyed by a fascination with the otherwise assumed impossibility of its realization.
I did also find him interesting, because I had technical studies as a draftsman. For 7 years I worked in different architecture studios. I was working in Barcelona in the "traditional" architecture world, where the main approach to the work was how much money you can earn per square meter, the quantity instead of quality. Where the main thing isn't the creativity and the playground I admire, but only speculation …  For this reason I also found it more attractive to find out the way Körmeling is working and his personal point of view, it shows intelligence and sympathy.
He also shows it in the small e-mail interview I had with him for this essay.
I wrote to him: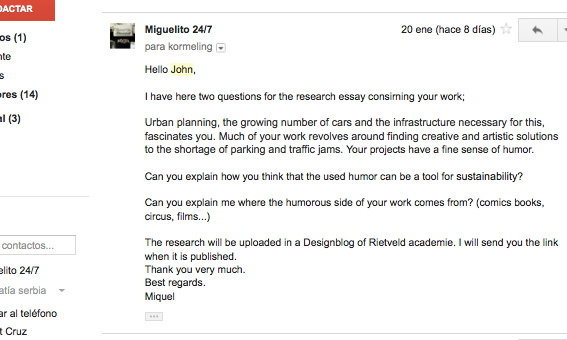 He showed his strong sense of humor in the answer that he sent back to me: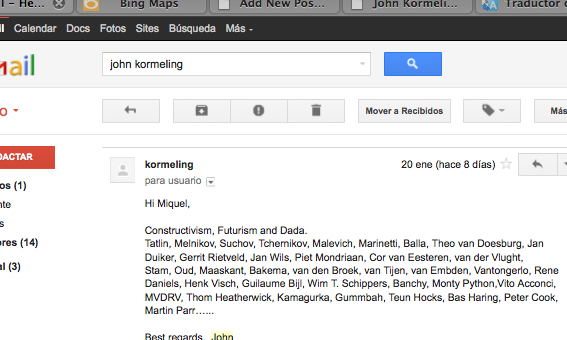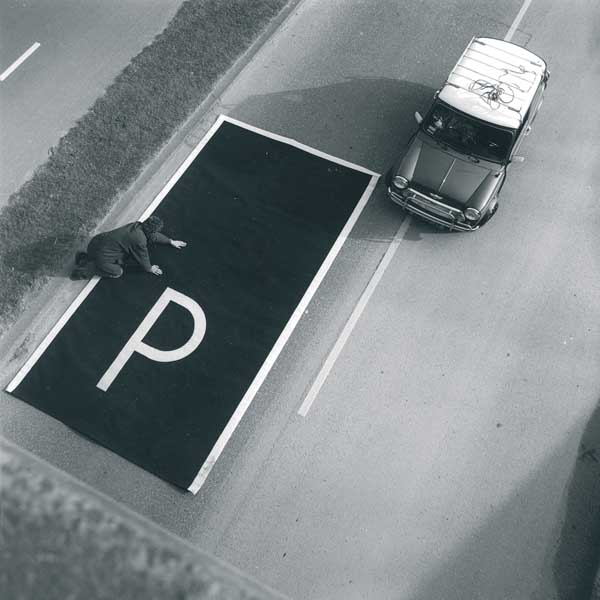 The leading motive of his work is the concept of 'space' and the different angles and approaches you can deal with. Urban planning, the growing number of cars and the infrastructure necessary for this fascinates Körmeling. Much of his work revolves around the way of finding creative and artistic solutions to the shortage of parking and traffic jams. He pushes it to the absurd to expand the range of possibilities for architecture and design solutions.
Making the impossible not only possible, but desirable. Körmeling produces structures where the allocation of space and function is heavily stereotyped according to conventional social ideas of movement in private-public space.
Video : The rotating House in Tilburg by John Körmeling